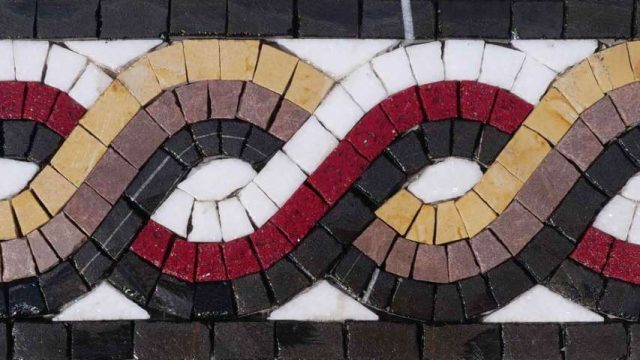 A staircase can quickly become the focal point of any space, whether it's indoors or outdoors. From elegant spiral staircases with geometrical designs to traditional straight ones, a staircase establishes the mood and can define the style choices for an entire space. Mosaic decorations have long been an excellent choice for staircase adornment due to their durability and endless creative possibilities – a trend that has recently experienced a surge in popularity. Mozaico, an artisan producer of the finest mosaics, offers several suggestions for transforming mosaic art into a beautiful and practical staircase adornment.
Tiled Risers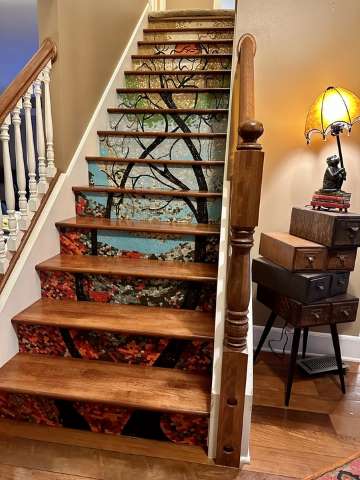 Homeowners frequently overlook tile risers as a design feature, instead opting for simple solutions such as paint or using the same material as the rest of the stairs. However, paint can be tricky to keep looking new, and using the same material for the entire staircase may look dull. This is where mosaic decoration can become an elegant and creative solution, solving several problems simultaneously. Thanks to their durability, mosaics can easily withstand daily wear and tear caused by going up and down stairs, and they add a creative touch to the space.
"It is important to mention that absolutely any design can be done as a stairs decoration, so if you want to add a wow effect to your stairs, you may choose a larger, vertical design and work with us at Mozaico to separate it into segments based on the number of risers. This way, when standing at the bottom of the stairs, you'll feel like you're staring at a huge mosaic mural," advises Chady Tawil, CEO at Mozaico.
A Staircase Fully Covered by Mosaic Art
For outdoor spaces, pools, gardens, or simply the busiest areas in the house, the best solution is to completely cover the staircase with mosaics. Not only do these designs look incredibly vibrant and unique, but they also express the homeowner's personality.
"For such projects where the entire staircase is covered with mosaics, we recommend choosing images that have a certain rhythm and movement which can create interesting visual effects when placed on the staircase. Apart from that, designs with patterns and abstract mosaics also look fantastic and often transform a staircase into a true statement piece, no matter where it is," adds Tawil.