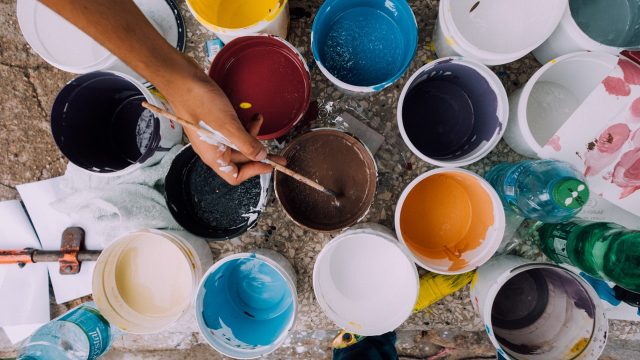 Updating your home décor doesn't have to be difficult, or expensive. You can take some very simple steps, which can improve your home significantly. Read on to find some of the best ways you can rejuvenate your home.
Flooring
One of the easiest ways to freshen up your living space is to update your flooring. A simple way to do this is to add an accent rug. An accent rug would either be patterned or a contrasting color to your floor. Rugs tend to work well with wood or hard floors, but they can add great character to your carpet too.
The next step is replacing your flooring. Firstly, you could change the color of your carpet, to match the color scheme of your walls and furniture. You should consider a color that compliments the other features in your room. Check color charts and palettes to get a good idea of schemes that work well together.
Hardwood flooring is another choice, which is more popular and more often featured in interior design magazines and on design shows. Your new hardwood floor can be stained to give a rustic and authentic feel, or a popular choice is to whitewash the wood in-line with modern interior design trends.
 Painting
Another simple, budget-friendly idea is to just re-paint your walls. People often buy expensive wallpaper when renewing their living space, but by painting the walls you can save a lot of money. If you have old outdated wallpaper you can remove it, but many designers will suggest you just paint over the wallpaper as an effective alternative. Paint using neutral colors like white, grey, cream or light pastels, but also consider painting an accent wall. To create an accent wall, paint one of the walls in your room a different, perhaps brighter color. Normally an accent wall is painted in a room that has neutral white or grey walls and is painted in a bright color. If your room is already painted in a color, designers normally suggest painting an accent in a darker shade of that color.
Using mirrors to increase the size of your space
In many small living spaces, the illusion of space is the most essential thing to consider when renewing your home. Hanging large wall mirrors that stretch floor-to-ceiling can work wonders in a small city apartment. You could also create a feature or talking point by using multiple smaller mirrors and hanging them in a series of patterns. Using mirrors to open up space and reflect light into a small living space can also help to increase its value if you are considering selling after you're finished decorating.
Furniture
Buying new furniture is an easy but more expensive way of renewing your living space. If you choose to do this think about making your new furniture an accent to your room. Consider using brighter colors, or choose furniture that is in contrast to your walls and flooring. A pop of color on your sofa could help to brighten your room or create more harmony in your room. Research and read about, which colors suit each other, and use color palettes to match your new furniture with the rest of your room
Extra things to consider
When updating your living space with new furniture, flooring, or wallpaper you should think about a responsible way to discard your old items and trash. Junk haul away processes and services can be frustrating, inconvenient, or just plain expensive. Make sure you look into places and companies in your local area, which can inexpensively dispose of your waste but do so in an environmentally responsible way.