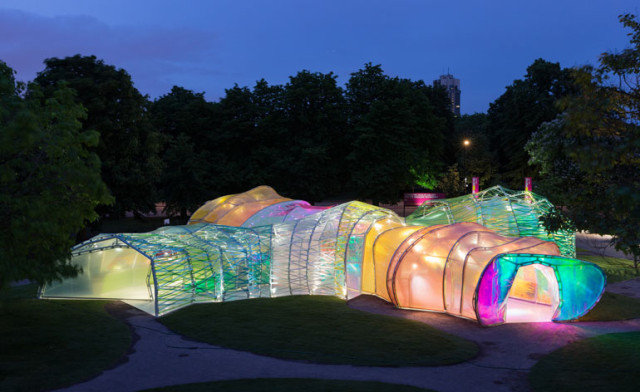 Every year a new designer comes on board to create the annual Serpentine Pavilion at London's Kensington Gardens. This year Spanish architecture practice, Selgascano with José Selgas and Lucía Cano create a brilliant and intriguing structure that is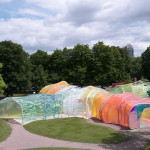 reminiscent of a colourful caterpillar. Lasting only for a few months, the art installation is formed with a steel frame contrasted with lighter material with a luminescent shine that gently sways in the light summer winds.
This years installation was created with the help of engineering firm, AECOM in collaboration with David Glover.