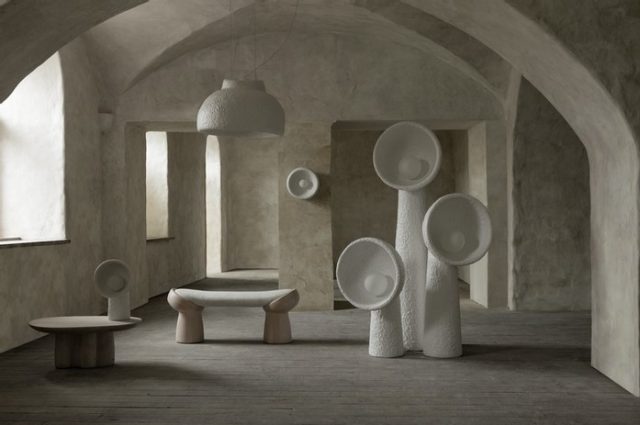 Following the philosophy of live design, FAINA dedicated a New Collection to the Sun as one of the most powerful symbols which unites all cultures.
"There's something primal and natural in Following the Sun. From ancient times people built their lives around the light cycles. In our new collection, we are going back to the roots and our true selves. Purity, not shaded by the unnecessary things and meanings" — comments Victoriya Yakusha, founder of FAINA.
The collection includes a set of floor lamps, table and pendant lamp, coffee tables, and a bench designed in the style of new primitivism. Naive design, circular motifs, and living textures made of clay, paper, wood chips, and straw —  these are the main features of the collection. The central object of the collection, a floor lamp SONIAH, grows from the ground repeating the form of a sunflower.