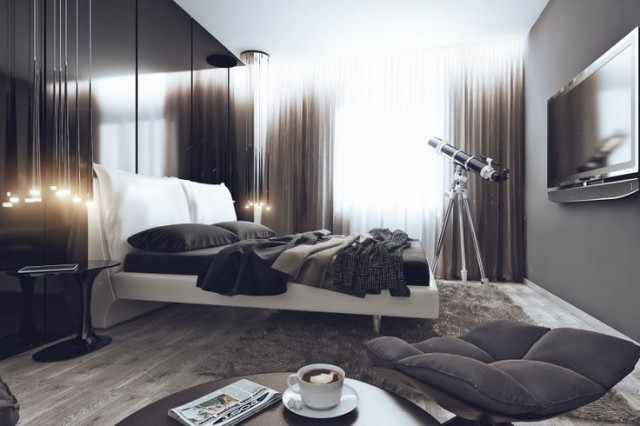 Making a home with my husband was never easy. Let's just say my tastes are very different from his. I like girly and frilly, he loves modern minimalism. And to appease the whole nation of couples having the same dilemma, I have come up with ways to make you and your partner decor happy. It is doable and you only need to consider four important elements:
1. Wood
Wood or wood-inspired elements can create  a very warm, comfortable ambiance plus it is always on trend. The most common style that we see nowadays are very rustic (merge of wood and stone) which is a very modern approach and ideal for creating a common ground for interior decorating.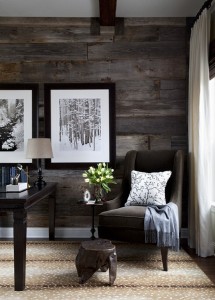 2. Sleek Metals 
Metals create a very masculine vibe in the form of silver, gold or brass. And to avoid clashing accent pieces together, go for sleek metals that can be found in the lines of coffee tables, bookshelves or lighting.
3. Leather
Most people turn to leather for aesthetic purposes as well as functionality but leaving it on its own can be very masculine and an absolute 'blah'. So add a little bit of a feminine touch by adding textures and vibrancy with the use of throws and pillows.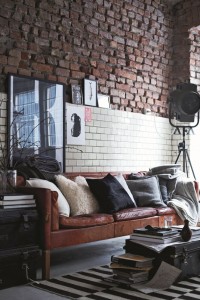 We love: Bobble Knit Throw in Snow White (Chapters Indigo, $99.50)
4. Dark + Light Elements
This provides a very modern finish to a room. Mixing them together can open a lot of decorating possibilities that can satisfy you and your partner. If your ceilings and walls tend to be more on the darker and heavier side, lean towards purchasing decor that is in a lighter palette. One thing to remember as well is to experiment with different finish and other elements as well.