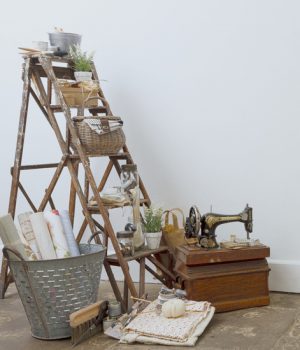 According to a recent survey by Hillary's Blinds, Londoners spend an average of £5,781 a year on the decor of their living spaces. As can be seen, purchasing furniture which meets your standards of taste, usability and elegance is not always cheap. While finding pieces which reflect your personal style is crucial to a healthy and happy home-life, all to often it is our furniture budget which is the determining factor with regards to our final decor choices.
As unpleasant a truth as that is, there just may be a surprising and simple solution to this quandary: Using outdoor furniture, indoors. Trendy, fashionable and innovative. That's what's exciting about today's outdoor furniture. Indeed, creating an elegant decor need not be pricey, not with the advent of the sleek, stylish, and chic designs of today's outdoor patio furniture. simply bring the innovative, contemporary and chic designs of today's outdoor furniture, indoors. Sound far fetched? Not at all.
Save on Regular Upholstery Maintenance Costs
Let's face it. unless you have your furniture completely sealed in unsightly plastic covers, that stunning, cream coloured linen chair and sofa set will get dingy rather quickly. In order to protect your initial investment your upholstered furniture will require regular maintenance visits every 6 months to a year, from the local upholstery cleaning company. The average price of cleaning just one 3 seat upholstered sofa rounds out to about to £83, and that's just one piece. Also, keep in mind that no matter how well-trained professional cleaners are, there is no guarantee they'll be able to remove each and every spill, or restore the original youthful beauty to your upholstery.
Outdoor furniture, on the other hand, is designed and manufactured to be durable in order to handle the elements. Just you wait and see, the water resistant, removable, and fashionable covers will be no match for your child's sticky fingers, or Rover's newly muddied paws. In fact, all that's necessary to clean your furniture, is a quick spritz of your favourite household cleaner, followed by a brisk wipe and dry. These hearty cushions, covers and frames are made to endure the rigors of the outdoors, handling everything from spicy, greasy BBQ sauce, to your child's grass-stained sneakers. As you can see, care and maintenance is a snap, without having to purchase special cleaners, or hire trained professionals.
Inexpensive and Versatile
Celebrated interior designer, Tiffany Pratt, is quick to point out the affordability and versatility of furnishing your living areas with outdoor furniture, and encourages her clients to consider them as an addition to their homes. Indeed, you'll not only be saving money on upholstery maintenance costs, but the entire set itself is quite inexpensive. When you think of it, where else can you purchase a sofa that seats 3, complete with glass-topped coffee table, and two comfortable armchairs for under £400.00?
Not only is it possible to redecorate your flat or home within your price point, but you'll be pleased to note the innate flexibility of outdoor furniture in the home. For instance, say you want to switch up your indoor decor in a few years time. Simply move your current chair, table and sofa set outdoors, and purchase another affordable set for your indoor living area. Another consideration is the creativity outdoor furniture affords it's owners. Did you know, that many artistic "do-it-yourselfers" enjoy fashioning their own cushion covers, along with painting and stenciling the exteriors of their rattan sofas and chairs?
Durable, Solid Construction and Easy to Move Around
It goes without saying that outdoor furniture is made to last. Just take a look at those luxurious, stylish glass table tops. These well-made tabletops are often manufactured from glass that is up to 5 times tougher than traditional glass. Add to that, consider the tough, powder coated, thermo-lacquered aluminum frames. They're built to take knocks, hits and stains without reflecting much damage, perfect for those with a busy family life.
Another benefit is mobility. Sometimes we just need to nudge our chair closer to the flat-screen, or perhaps we're in the mood to rearrange furniture or clean. With outdoor furniture, this is definitely not a problem. A stylish rattan sofa and table set with intricately woven wicker, aluminum frame, that can seat up to 5 people comfortably, is also lightweight enough to be moved from place to place by one person with ease.
Finally, let's not forget those of you with family rooms in your basement areas. It's no secret that we wish to utilize as much of our living space as possible. For those of you who suffer from the occasional leaky basement, who are are searching for a cost effective way to spruce it up a bit, may find that a trendy, cube style, sofa set with a durable, corrosion resistant, aluminum frame, and easy to clean cushions are the perfect solution.
Conclusion
Practical in design, and easy to maintain and care for, outdoor furniture is not what it once was. Gone forever is the old-fashioned, shabby appearance of cheaply made, metallic chaise lounge chairs. Today's designs are UV, water and rust resistant, and absolutely gorgeous. If this seems like an excellent solution for your home decorating needs, let the helpful, knowledgeable staff at Alice's Garden, assist you in finding the perfect outdoor furniture for you indoor needs. At Alice's Garden, you'll find a vast selection of contemporary, classic and refined designs, just made to make the interior of your flat or home the envy or your friends and family.