First and foremost, the Iris Setlakwe brand is synony- mous with women's ready-to-wear. Yet it has diversified during the pandemic, moving into home accessories – including versatile, high-quality cushions and tablecloths. Hot on the heels of her very popular spring/summer capsule collection, the designer is back at work for the 2021-2022 fall/winter season.
Are you in the market for durable, elegant, 100% Montreal-made accessories? Have a look at these sumptuous items in the new Home collection from Iris Setlakwe.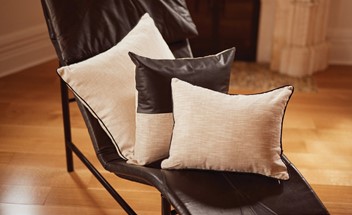 Neutral colours that coordinate beautifully
Perfect for fall and winter, this collection is a refresh of spring's classics. This time, though, the key colours are black, grey, and sand. These neutrals aren't picked at random; they've been carefully selected for their ability to fit easily into every home interior.
High-quality materials, so warm and welcoming
Scandinavia is the evocative theme for naming these cushions and tablecloths. "To complete this collection, which is inspired by those seasons when all we want is to feel warmer, we've added cozy textures like recycled imitation fur and woolly fabrics," says Iris Setlakwe.
Yin yang/black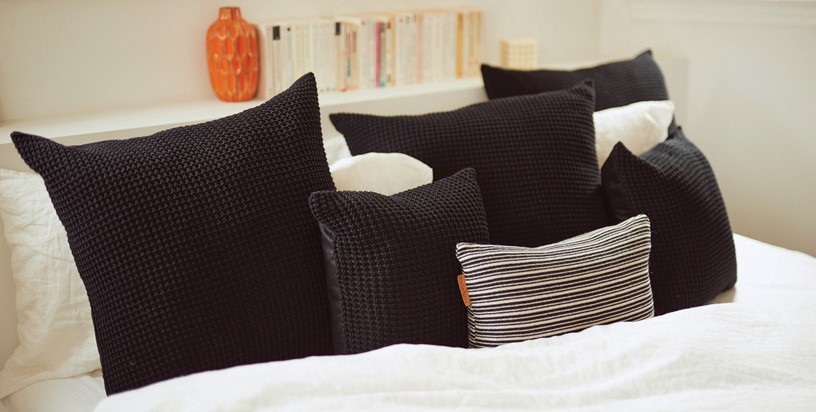 The yin yang/black series features cushions in a variety of fabrics like imitation leather, linen, corduroy, suede, and knit. The collection plays on these contrasts with a selection of accessories that never go out of style, in rich black, beige, ivory, and putty. In black imitation leather, the rectangular (52" x 81") and round (52") tablecloths instantly harmonize with the cushions.
Grey
The grey series has its own gorgeous cushions in varied finishes where soft grey complements warm cognac and sand. These timeless accessories add a touch of refinement to every room, where comfort is essential. In off-white imitation leather, the rectangular and round tablecloths in this collection are timely updates to any dining room.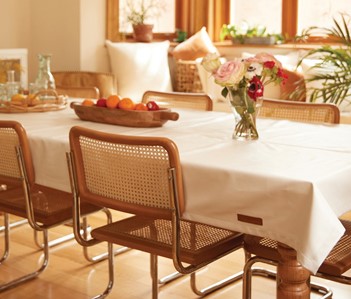 The Fall/Winter 2021-2022 Home Collection from Iris Setlakwe is available in store or online at irissetlakwe.ca. Choose your favourite accessories today!