There are bedrooms, there are styled bedrooms, and then you have the Master Bedrooms Style, and these last ones are the right ones that will steal your heart. These are the Primary Traits of High-End Design! 
LUXURY MASTER BEDROOM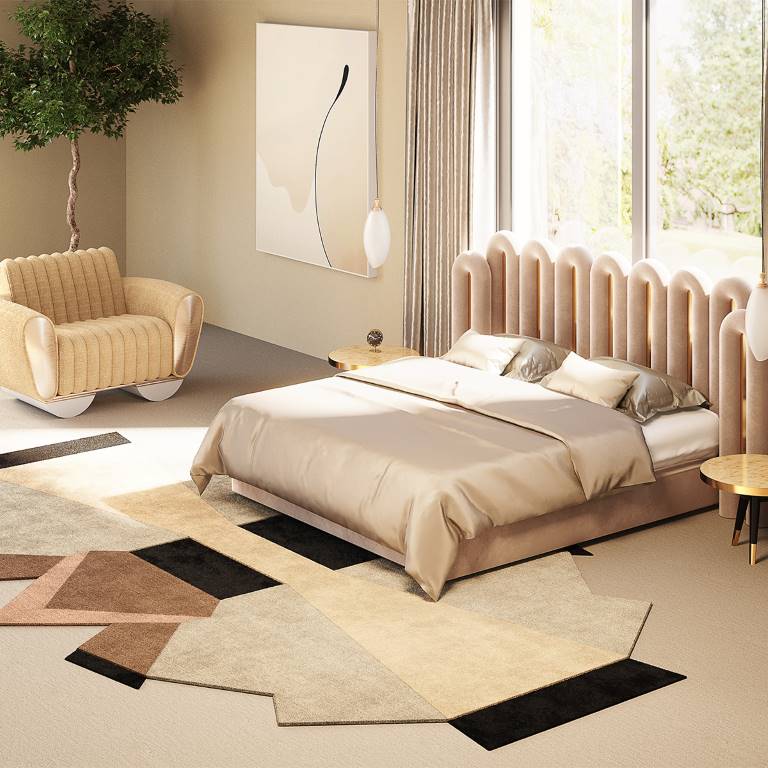 Dramatic floor-to-ceiling curtains followed by midcentury modern suspension lamps make it a sophisticated and elegant bedroom. The Demiz Bed is a modern vibe statement piece where comfort and elegance reign. This is the perfect bed to be used on a high-end boutique hotel project or on a private bedroom. 
NEUTRAL MASTER BEDROOM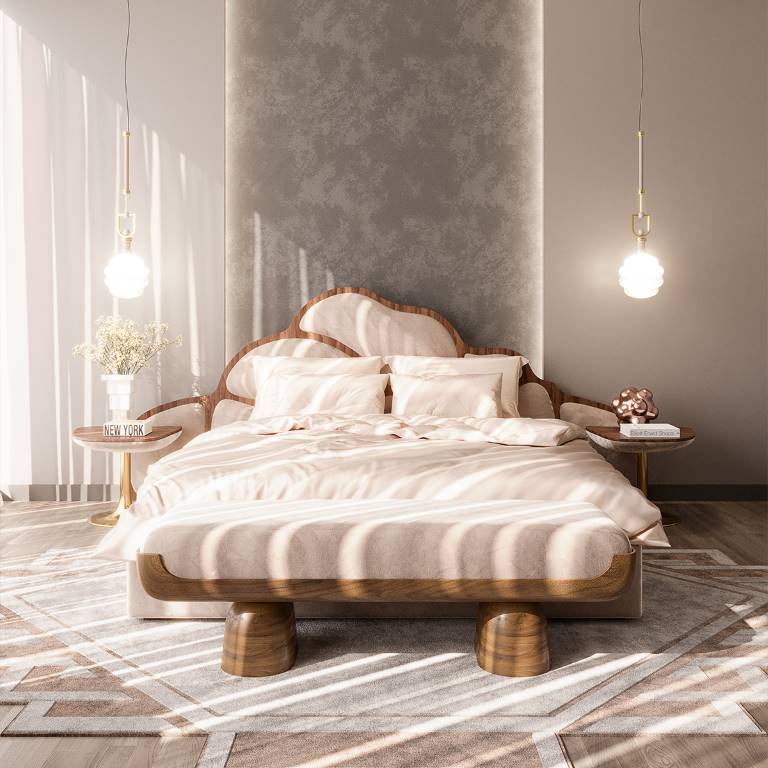 Luxe becomes organic when sunlight touches every surface of this neutral master bedroom. Glow fills the room and every detail is highlighted. The accent on the wall becomes rougher while the texture of the geometric rug becomes softer.
MODERN MASTER BEDROOM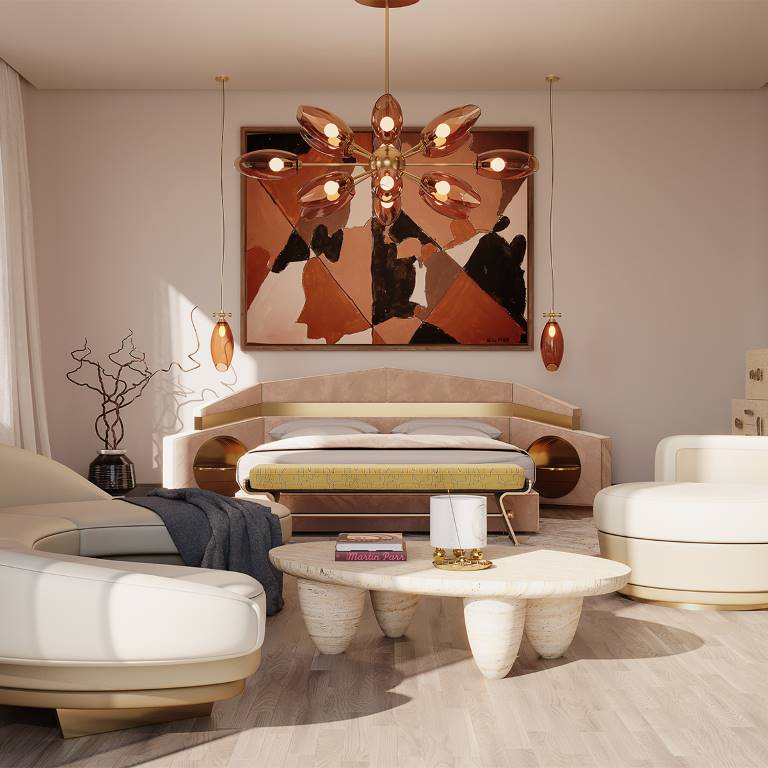 A modern master bedroom in which every detail reveals beauty and comfort – the primary traits of high-end design. The earthy room balances organic shapes with geometric lines and gleamy white hues with warmer and deeper tones.