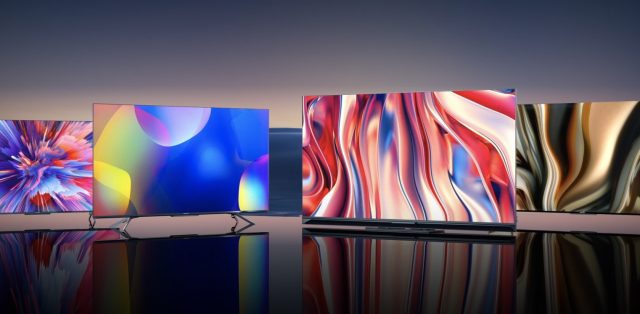 We regularly see the emergence of new technologies or improvements to existing tech that makes our devices quicker, faster, smaller, louder, brighter, more efficient … whatever we need to make what use better, it seems to eventually get here.
That is very much so in the home theatre department, and with its 2022 lineup rolling out to Canadian retailers over the next several months, Hisense televisions are featuring several new advancements that are creating a picture on the screen that is closer to lifelike than anything that has come before it.
Among the new tech you can find in a Hisense TV this year:
8K AI Perceptual Processor — The core of Hisense's large display televisions is the 8K AI image quality algorithm. The Hi-View HV8107 chip supports more than 33 million pixels, with partition control of 26,880 zones and powerful AI sensing ability that effectively improves the definition, contrast and three-dimensional sense of TV pictures, allowing users to enjoy an immersive visual experience. It is also particularly amazing in the details of high-speed moving object trajectory capture, skin color improvement and noise reduction.
Mini LED — Introduced to the Hisense lineup this year in the U9H and U88H series of televisions, it delivers a stunning HDR performance with a bright picture, vivid colours and excellent contrast. The mini LEDs work together to ensure uniformity and the best possible picture. Hisense's proprietary ULED technology with Quantum dots elevates the Mini LED experience by enabling a seamless relationship between hardware and software – enhancing colour, contrast, motion and brightness.
PX1-PRO — The newest product in Hisense's laser TV lineup. Powered by Hisense's award-winning Trichroma laser engine, it features a new digital lens focus system that enables a razor-sharp picture to a screen size between 90 inches and 130 inches.
VIDAA U — Hisense's proprietary operating system has several new features added for 2022, including universal search functionality, Bluetooth implementation, improvements to speed and customization of your home screen and better compatibility with Google Assistant and Amazon Alexa voice companions, on supported models.
FreeSync and VRR — AMD FreeSync and Variable Refresh Rate technology, which gives gamers dynamic, adaptive refresh rates, has been revamped on Hisense's 2022 models. With FreeSync enabled, the TV dynamically refreshes the screen in sync with the current game's frame rate. It equips gamers with a fluid, tear-free gameplay experience at peak performance. FreeSync supports low framerate compensation (LFC).
For more information, please visit hisense-canada.com.