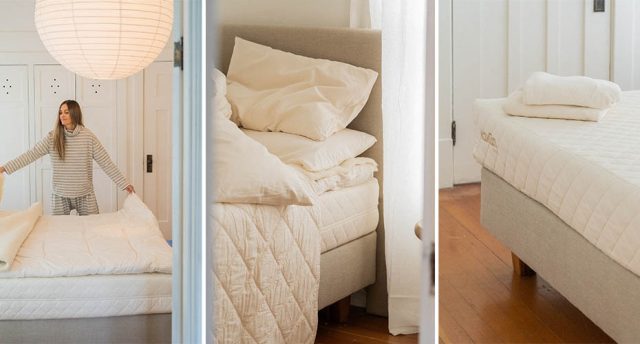 On average, people spend one third of their lives sleeping so ensuring a quality sleep is of utmost importance. Organic mattresses offer a unique and compelling alternative to conventional mattresses that is not only better for health but environmentally concise. 

Resthouse offers a range of organic mattresses that use all-natural certified organic materials to provide best in class mattress conditions (durability, breathability and malleability) without the microplastics or harmful chemicals that come with using synthetic materials. On top of that, each mattress can be individually tailored to fit any type of sleeper for that perfect night's sleep. 
Kakun Mattress – Mattresses range from firm to plush (named six to twelve), sizing range Twin to California King. All mattresses are designed to provide you with the comfort and relief your body deserves.