2023 Chowder Champion Winner: Chef Tyler Prevette from Tableau Bar Bistro for his Smoked Geoduck Chowder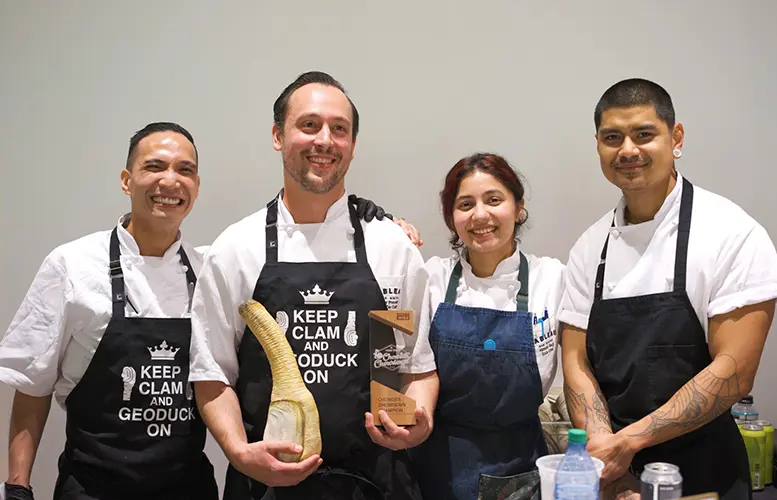 Chef Tyler might have gone home with the 2023 Chowder Champion award, but he left behind a new love of local geoduck for a lot of Chowder Chowdown attendees!
Chef Tyler's Smoked Geoduck Chowder was generously sponsored by local seafood supplier – Organic Ocean Seafood.
People's Choice Award Winner: Chef Chris Andraza from Lift Bar and Grill for his Smoked Pacific Oyster Chowder.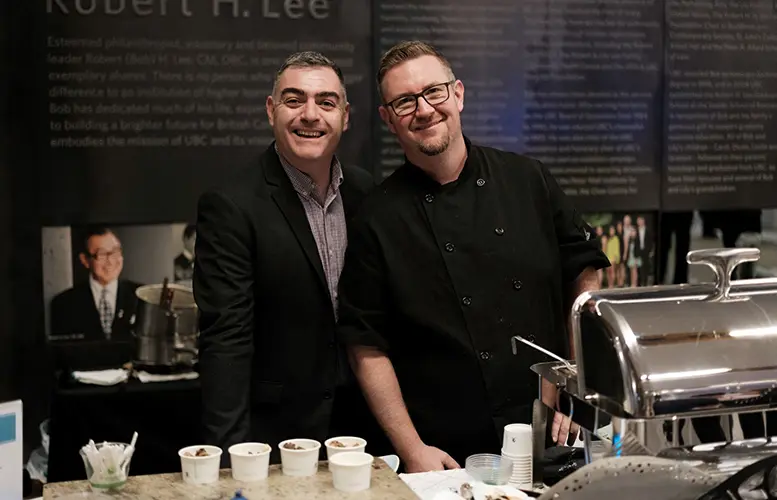 Serving up his signature Smoked Oyster Chowder, Chef Chris brought crowd pleasing flavours and a quintessential BC Ingredient to this year's chowder showdown.
Best Chowder and Beer Pairing Winners: Chef William Lew from Club Versante and Superflux Beer for their "135°W to 155°W and 35°N to 42°N" Chowder and Easy Tiger Pale Ale Pairing.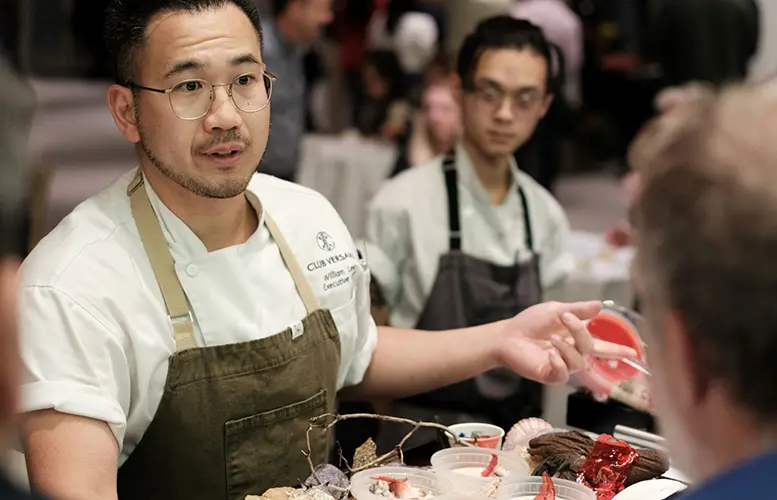 With the help of Superflux Beer, Chef Will transported guests into the realm of ocean conservation through his impeccable presentation, an homage to the Great Pacific Garbage Patch, and incorporation of local, sustainable ingredients.
Chef Will's sustainable seafood chowder was generously sponsored by local seafood supplier – Organic Ocean Seafood
All the proceeds from the Ocean Wise Chowder Chowdown directly supports Ocean Wise's work to protect whales, feed the world, fight climate change, and clean the seas. This includes the Ocean Wise Seafood Program, which empowers restaurants, retailers, suppliers, and consumers across Canada to choose sustainable seafood, and the Ocean Wise Small-Scale Fisheries research initiative.