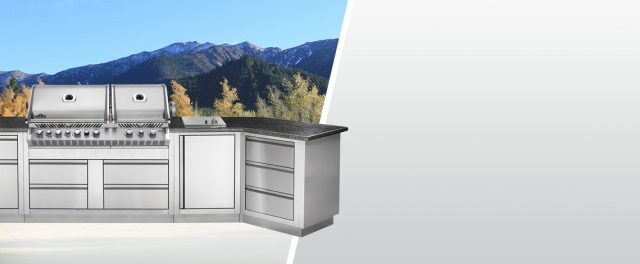 Summer vacations are meant to be a relaxing escape from the daily grind where you can unwind and let stress just slide away.
But battling a congested highway en route to cottage country is no way to relax, and think of all the expensive gas you are wasting while idling in bumper-to-bumper traffic. The low Canadian dollar will have you fretting over the inflated cost for that trip to the United States. Wanting to truly relax in their time off work, many Canadians are choosing the 'staycation' option and sticking around home during their holiday time.
"The idea of the staycation isn't to sit around on the couch and watch TV for an entire week," says Stephen Schroeter, Senior Vice-President of Napoleon. "It's to enjoy all the elements of a vacation around your home by creating your own personal oasis in your backyard." 
When building the ultimate staycation retreat, Schroeter suggests the following elements should be standard.
Gourmet area. Outdoor entertaining begins and ends with your barbecue. An outdoor kitchen is the centerpiece of your yard, and a place where friends and family can gather to share stories over a cold drink while dinner is sizzling away.
Resting area. You don't want to be standing for your entire vacation. A conversation set of outdoor furniture is the ideal spot to kick back with a good book or swap stories with those close to you.
Tranquil area. A small water feature, like a fountain or fishpond, is a great addition to your backyard escape. Surround it with a garden that will attract butterflies and hummingbirds to create a corner where the pressures of the outside world will melt away.
Warming area. The nights can get cool, but many municipal bylaws prohibit firepits within their urban areas. No matter — a gas or propane fuelled fire table will not only heat your backyard retreat, it will also add to the ambiance. To recreate more of the vacation experience, crack out the graham crackers, chocolate and a bag of marshmallows and whip up some S'Mores.
Heating area. Extend your staycation time beyond the typical summer months with a patio heater. Modern models not only push out radiant heat, but they are a stylish addition to your outdoor décor.
Napoleon has been recognized as one of Canada's Top 50 Best Managed Companies, an annual distinction sponsored by CIBC World Markets, Deloitte, The National Post, Queen's School of Business and CEO Forum. For more information, please visit www.napoleonproducts.com. Follow Napoleon on Twitter @Follow_Napoleon and Like it Facebook.