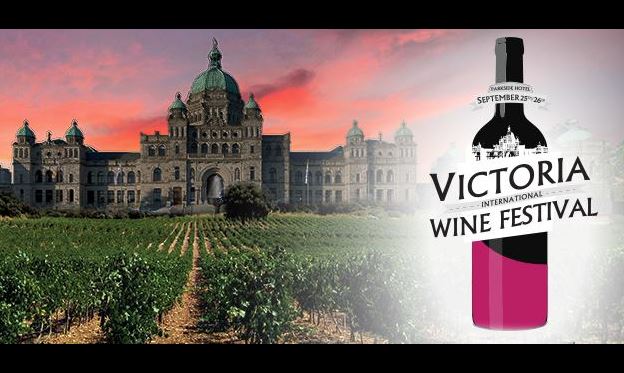 Event Expands to Include Additional Tastings and Seminars
Tickets for the 2nd annual Victoria International Wine Festival (VICWF) are on sale now. Expanding to include three public tastings and one trade tasting over the span of two days, the much-anticipated event will feature over 350 wines from 100 international and local wineries. Taking place September 25th and 26th at the stunning Parkside Hotel & Spa (810 Humboldt Street), tickets for the individual events are now available online at www.vicwf.com
In a beautiful indoor meets outdoor setting in the courtyard of The Parkside Hotel and Spa, the Victoria International Wine Festival showcases a wide selection of local and global spanning wines that will satisfy both curious neophytes and seasoned oenophiles alike. Guests are exposed to top winemakers, principles, and agents, who are eager to share their knowledge and passion of wine tableside at the event.  To ensure the highest level of wine knowledge is available, the festival floor is also equipped with 'informational sommeliers' that are ready to answer any wine related questions guests may have. Attendees can also enjoy tapas and artisan coffee from local restaurants and vendors located throughout the venue.
Event Details:
When: Friday, September 25th till Saturday, September 26th
Where: The Parkside Hotel & Spa (810 Humboldt Street)
Events: Evening Tastings – 7:00-9:30pm, September 25th and 26th; Trade Tasting – 1:00-3:30pm, September 25th; Afternoon Tasting – 3:00-5:30pm, September 26th
Tickets: Evening Tastings – $75 plus tax, Afternoon Tasting – $50 plus tax
Tickets Available: Online at www.vicwf.com or hardcopy tickets atParkside Hotel and Vintage Spirits
The VICWF is a proud supporter of the BC Hospitality Foundation and donates partial ticket proceeds to help provide assistance to the industry's ill or injured workers.
Stay in Touch:
Facebook: /VictoriaWineFestival
Twitter: Follow @VICWF for news on tickets and sold-out events. Join the conversation at #VICWF.