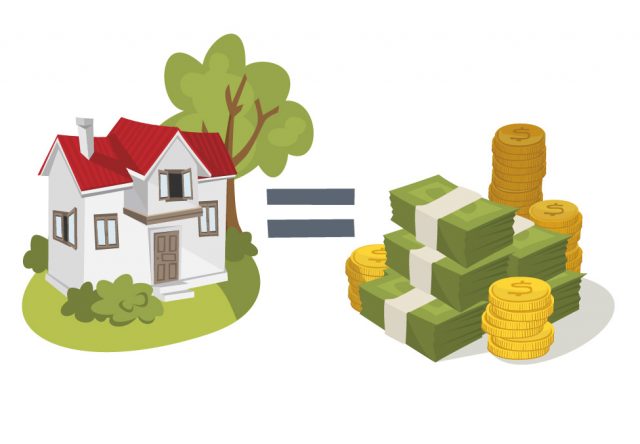 Life becomes hard when you are in debt. It is like there is no escape, and you are already running short of money. Even though you think you are stuck, in reality, it is not always as hard as you think it will be. There are a lot of options you could consider, one of them being home equity line of credit.
What is Home Equity line of credit?
Before you consider this as one of your lifesaving options, you first need to know what it is about.
Home equity line of credit is what is left if you take out the money you owe from the overall market value of your house. The lenders give you about 80 – 90 percent of the home equity value, for a draw period.
What is draw period, you might wonder? It is a time given to you during which you may take your money out, either some of it or all of it. Moreover, during the draw period, you get to pay the interest only on the amount that you have borrowed.
When the draw period is over, the repayment period starts. Now you are no longer permitted to draw your money, but you are now required to initiate payments to pay off the loan.
Are you eligible to apply for it?
This is your next question. To know whether you are eligible for home equity line of credit, you should know that you will be judged on the following parameters.
Your income: You will have to ensure that you make enough money, which is going to pay off the new loan and mortgage payments.
DTI: DTI stands for thedebt-to-income ratio. This is what the lenders will look at before they consider you for home equity line of credit. To be eligible for it, the ratio of your debt and income should be low.
LTV: This stands for a loan-to-value ratio. To be eligible for a home equity line of credit, it should be around 80 percent.
Stable credit score: To be qualified for home equity line of credit, your credit score needs to be satisfying. This is because the lenders will have to know a background of your debts and whether you pay them on time.
Assets: Your assets are considered as your investments. Therefore, your car, rental property or a boat could be looked upon as additional assets.
How can you benefit from ahome equity line of credit?
Once you are eligible, you can consider home equity line of credit for your debts. With the money provided by the loan, you could use it for different kind of investments, for example, buying a new home, sending your children to college, debt consolidation, home improvement plans, and a lot more.
Even though it may seem as easy money is coming in for some time, it is not easy forever. You will eventually have to make interest payments and another fee. Therefore, enjoy the loan, but do not completely forget about repayments.