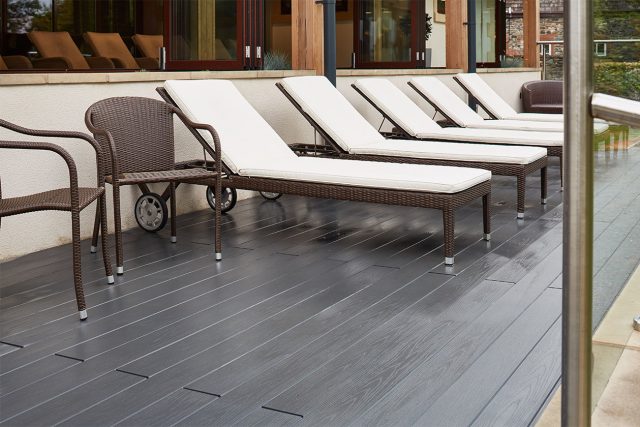 Warmer weather is on the way and now is the time to start prepping for outdoor entertaining. So how do you design an outdoor space that delivers the warmth of hardwood flooring without encountering the risk of slipping on a wet surface?
Havwoods International, a global engineered wood supplier, offers a solution for outdoor residential settings with the introduction of its first decking product range. Following extensive research, Havwoods International discovered a demand for home decking products made from solid construction; this provides far greater impact resistance and ensures a smaller surface area, which means even less chance of water absorption.

Made entirely from recycled wood and plastics, the FSC®-certified Trekker collection offers a range of composite decking and cladding boards suitable for both external and internal use. The Trekker collection consists of three diverse color grades—including chocolate, oak and vulcan—and textured designs, such as wood grain, fluted, and fascia. The boards are easy to install with the use of fixing clips and even easier to maintain, requiring nothing more than an occasional wash with plain water. Additionally, the range is UV treated for fade resistance. To create a streamlined aesthetic to exterior surfaces, the collection includes matching trims.