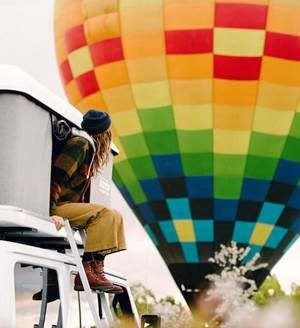 Outdoorsy announces the expansion of its Canadian platform with the ability for travellers to book experiences alongside their recreational vehicle (RV) to help create the perfect custom outdoor experience.

First launched in the U.S. in June, the catalyst behind Outdoorsy's Canadian experiences offering comes at a time when the growth of the marketplace economy led by sharing economy companies is set to double between 2017 and 2022, according to Juniper Research. 

Outdoorsy, which now operates in 14 countries, selected Viator, a TripAdvisor-owned marketplace for tours, activities, and attractions, as its first partner. A product integration with Viator brings more than 200,000 bookable global trip experiences to the Outdoorsy platform, offering one-stop-shop options for every type of adventurer — from renting an RV in Alberta and accessing a summer bobsleigh adventure to a treetop aerial adventure with your RV rental in New Brunswick.

By offering destination- and interest-driven experience add-ons, Outdoorsy is evolving to meet one of the travel industry's hottest trends. More than half of Canadians now prioritize experiences over products or things, with travel taking the podium as one of the top three ways (at 35 per cent) in which Canadian consumers are spending their extra dollars.1

"With the launch of experiences, Outdoorsy is giving customers what they desire: a way to maximize their RV experience. We are investing in areas that complement our core offerings to provide our users with the opportunity to expand their rental experience beyond just the rig itself," says Outdoorsy CEO and co-founder Jeff Cavins. "RV and campervan travel has always been more than just a way to get from Point A to Point B. Providing an optimal outdoor experience is a core company value and the ability to offer our customers experiences is a milestone we're excited to build upon." 

According to a recent survey2, seventy-five per cent of Canadians indicated that more quality time is the main priority of a family vacation, and seventy-one per cent of Canadians like the idea of an adventure destination with outdoor activities.

Outdoorsy's launch of experiences includes a website rebrand intended to provide travellers with a more interactive, user-friendly RV rental experience. When booking a trip on Outdoorsy, RV renters will be able to put memories into motion. When plotting their pickup location and final destination, customers will be presented with curated experience options to add to their journey.

"We want customers to take one look at the site and grasp the definition of an Outdoorsy trip," says Outdoorsy's VP of product, Tyler Quiel. "It's a way to instantly envision what your own adventure and trip could look like. The integration of experiences is a conduit for customers to find fun, quick detours and make long-lasting memories."

Outdoorsy plans to expand its experience offerings with new partners set to be announced in the year ahead. 

This announcement comes on the heels of the company's announcement of key leadership hires from Tesla, Mercedes-Benz, eBay, Airbnb, Google and Expedia.