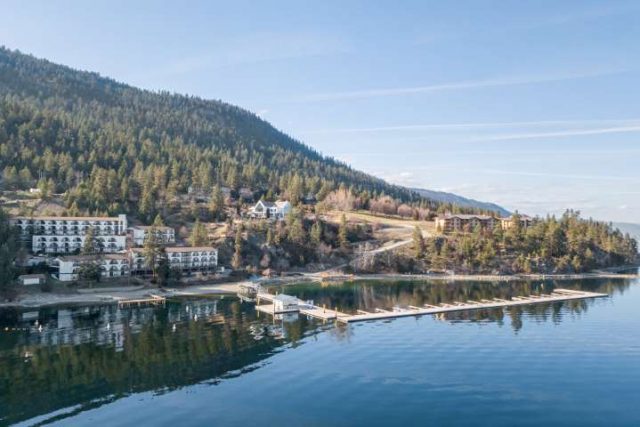 Cozystay, an online vacation rental platform and vacation rental management firm, focused on offering high-end experiences and a feeling of the comforts of home for guests, is announcing that it has signed a deal to take over the management of Lake Okanagan Resort. The resort's vacation rental properties are now available under the brand: Cozystay Signature: Lake Okanagan Resort.
The resort is a 300-acre property in Kelowna that is recognized for its mountainside parkland, direct access to Okanagan Lake, renowned golf courses, over 100 nearby wineries and a wide variety of outdoor activities including skiing, hiking, biking, horseback riding and water sports. It is a one-of-a-kind, all-season vacation experience that is just a scenic, 20-minute drive from downtown Kelowna.
Global News reported that Kelowna was a leading North American destination for travelers in 2018 increasing in popularity by 170% over 2017.
"We are excited to take over the management of the resort's vacation rental properties at Lake Okanagan. It is a beautiful place that offers an incredible variety of both summer and winter activities, suitable for all ages," said Galen Cheng, CEO of Cozystay. "We have a strong vision for what this property can become and we are looking forward to leading this exciting new chapter for the resort."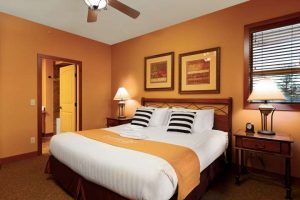 Vacation rentals are an increasingly popular option for travelers, it was reported that about 64% individuals surveyed in 2019 said they would rather stay at a vacation rental than a hotel. However, there have been concerns over safety and security, which is driving some customers to be more selective about vacation rental companies.
"When we looked at the vacation rental industry, there were no real standards applied to the properties available, which meant that when a guest would choose a place to stay – they could never be certain about whether it would be a positive experience. To address this challenge, we designed and developed what we call the Vacation Rental Service Standard (VRSS)," added Galen.
The Vacation Rental Service Standard (VRSS) is a strict set of guidelines and procedures that are intended to produce a high-quality vacation rental experience. The properties at Cozystay Signature: Lake Okanagan Resort will be the company's first to deploy the standards outside of the Greater Vancouver area.
The VRSS includes policies such as:
Safety certification and insurance coverage
Professionally furnished properties
Bonded and insured cleaning team
Highly trained account managers
High-quality towels, linens, and premium luxury mattresses
Smart-lock property entry system
"We are excited to have signed with Cozystay to manage the vacation rental at Lake Okanagan, because they take their customer experience to the next level. They are one of the top vacation rental companies with some of the best service standards in the industry," said Amir Hassan, the COO of Lake Okanagan Resort
Cozystay also has plans to collaborate with the Okanagan community by involving local businesses in its events and guest experience packages, which are currently under development and planned to be launched later this year.
"We are focused on providing the highest quality, easy-to-use, secure vacation rental booking experience. This property is the first in our new Cozystay Signature property portfolio, and we plan to partner on several more all over the world which will also adhere to our strict standards," said Galen Cheng, CEO of Cozystay.