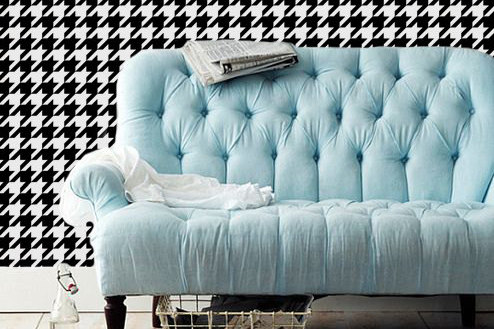 A dash of colour is always a great idea to bring some additive fun into your living space, but why not mix things up with a classic pattern! Adhesive wallpaper is a simplistic way to spruce up a room without going over the top. Check out this Etsy page with tones of interesting self adhesive peel and stick wall paper options.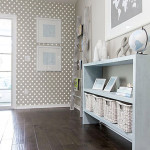 If you are going for a cozy and elegant look we recommend the grey and white option.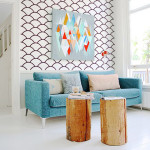 If you are looking to add a bit more excitement we recommend trying out the scallop adhesive paper.
If you are wanting colour in your space we recommend the Marsala patterned wallpaper. ( FACT: Marsala is the Pantone colour of 2015 – read about the colour and how to work it into your space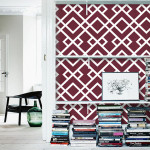 within the pages of our sister publication – NICHE Magazine)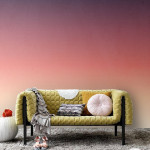 If you are looking to warm up your space and create a welcoming calm space check out this fun ombre option.