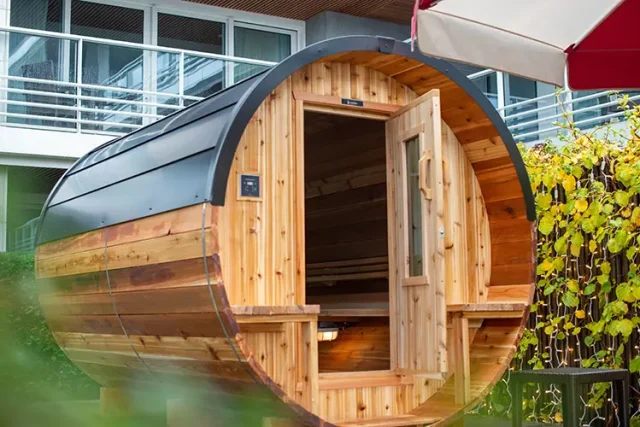 Today, Fairmont Pacific Rim announces the launch of Vancouver's newest wellness retreat, The Nordic Spa. The outdoor thermal spa is a transformative healing experience, immersed in nature, offering unparalleled full-body rejuvenation and restoration.
Located on the hotel's sixth floor pool deck and surrounded by harbour and mountain views, The Nordic Spa invites guests to journey through extreme temperatures by submerging in one of two state-of-the-art cold plunge tubs and finding solace in the therapeutic cedar plank sauna. After the self-guided cycle, discover total relaxation in rest areas with sofa lounges, surrounded by fire pits and patio heaters, while draped in arctic robes, all amongst glittering lights.
"Combining exposure to hot and cold environments in a circuit has numerous benefits to your body and overall well-being," says Fairmont Pacific Rim's Spa Director, Kim Carmichael"a few key benefits include: stress reduction, detoxification, muscle and joint pain relief, improved circulation, skin health, enhanced immune system and improved sleep."

As an extension of the hotel's holistic self-care offerings, one-hour yoga classes are offered on Thursday and Saturday mornings in the warmth of the heated pool deck by local industry-experts. A menu featuring nourishing comfort-food dishes and creative sips is available, daily – some of the menu highlights include, Slow-Cooked Chicken Bone Broth, Warm Truffle Grilled Cheese, Thai Chicken Coconut Curry, Espresso Martinis and a selection of champagne & wine.