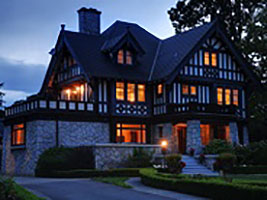 Residence 5 – 906 Pemberton Road Victoria, British Columbia, Canada
Nestled in the heart of Rockland, this 1910 Samuel Maclure design is a standout in a neighborhood known for opulent houses and lush gardenscape.  A defining Tudor Revival, the half-timbering and porte cochère make this a marquee residence on a street rich with architectural influence.   The house features six bedrooms and six bathrooms, and at over 7200-square-feet the expansive floor plan leaves an impression with every room.  Tasteful restorations have maintained the timeless beauty of the Grierson Mansion while outfitting it with all the modern amenities.  Complete with a 32' ballroom, billiards room and 2000 bottle wine cellar, this iconic estate offers a chance to own a piece of history along with the finest aspects of Victorian living.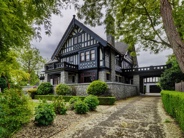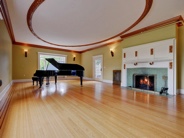 The auction will be held at the house June 22 at 5:00pm with registered bidders needing to be in place by this time. There will be daily public viewings from 4:00pm to 6:00pm starting June 8th with piano stylings by featured artists on a Bechstein Concert Grand.