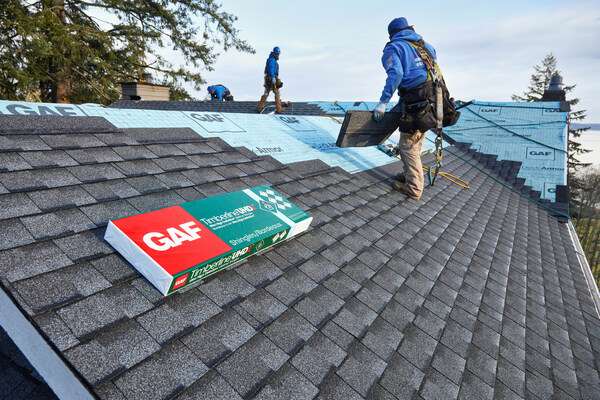 GAF, a Standard Industries company and North America's largest roofing and waterproofing manufacturer, announced today the reengineering and relaunch of Timberline® UHD — Ultra High Definition — shingles as Timberline® UHDZ™ shingles. In addition to GAF's patent-pending Dual Shadow Line, which creates beautiful sunset shadows all day long, all Timberline UHDZ shingles now include features seen in America's top-selling shingle, Timberline HDZ™, like the innovative LayerLock™ technology and StrikeZone® nailing area, making them easier and faster to install.
This new premium laminate shingle is a combination of beauty and benefits that go beyond any GAF shingle to date, offering:
A thicker, and about 20% heavier, design compared to Timberline® HDZ™ shingles
10% more Time-Release Algae-Fighting technology than GAF's best-selling shingles, for even more algae-fighting power
A new 30-Year StainGuard Plus PRO™ Algae Protection Limited Warranty against blue-green algae discoloration
A variety of color options to enhance the aesthetics of any home including Charcoal, Weathered Wood, Pewter Gray, Barkwood, Slate, and Shakewood
"We pride ourselves on offering innovative and stylish products that will protect what matters most to homeowners," said David Ellis, GAF Vice President of Residential Marketing. "Timberline UHDZ provides a combination of industry-leading benefits that go beyond any shingle GAF has offered to date with unmatched premium styling."
GAF Timberline UHDZ shingles will be on display for a national audience for the first time at the 2023 International Roofing Expo from March 7-9 in Dallas, TX. Conference attendees can visit GAF at booth #3301, or go online at www.gaf.com/UHDZ to learn more.