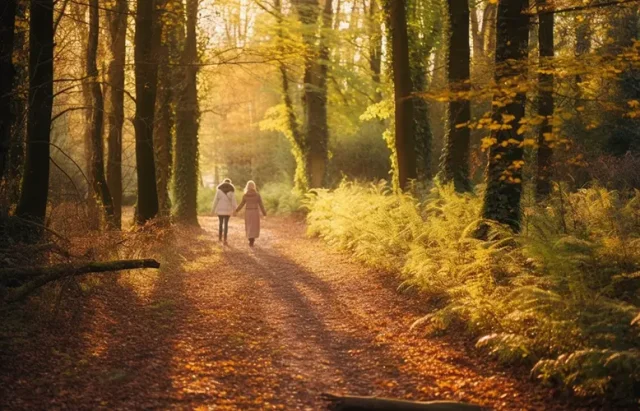 Autumn, with its rich hues, cozy vibes, and festive celebrations, is a favorite season for many. As the leaves change colours and the temperature drops, there's an irresistible urge to bring the warmth and beauty of fall indoors. To help you achieve that perfect fall ambiance, here are eight excellent home decor items that will transform your space into an autumnal haven.
Chunky Knit Throws: As the nights grow cooler, nothing beats snuggling up with a warm, soft blanket. Opt for chunky knit throws in autumnal shades like deep oranges, browns, and creams. Draping one over your sofa or armchair can instantly up the cozy factor.
Pumpkin Accents: Pumpkins are synonymous with fall. Think beyond the traditional orange varieties – white, green, and speckled pumpkins can also add a unique touch to your decor. Whether they're ceramic, fabric, or real, pumpkins are a must-have for autumn styling.
Candle Lanterns: The flicker of candlelight can mimic the golden glow of a fall sunset. Incorporate rustic or antique-style lanterns into your decor and fill them with candles. Consider autumn-scented candles like pumpkin spice, apple cinnamon, or woodland pine for an immersive experience.
Fall Wreaths: Wreaths aren't just for the winter holidays! A fall-inspired wreath made from dried leaves, pinecones, and berries can be a beautiful addition to your front door or any room in your home.
Layered Rugs: Layering rugs of different textures, patterns, and colors can bring depth and warmth to a room. Opt for rugs with earthy tones or subtle fall patterns to elevate the season's essence.
Dried Floral Arrangements: While fresh flowers are lovely, dried florals can offer a rustic, long-lasting alternative for fall. Look for dried bunches of wheat, pampas grass, or eucalyptus. Place them in vases, or use them as centerpieces on your dining table for an effortless autumnal touch.
Wooden and Rattan Accents: Wood and rattan have a naturally warm and rustic charm that complements the fall season perfectly. Consider wooden trays for displaying candles or rattan baskets for storing blankets and throws.
Decorative Gourds and Acorns: Like pumpkins, other fall produce can also make for excellent decor items. Gourds of varying sizes and shapes, as well as acorns, can be placed in decorative bowls or scattered along table runners to create a nature-inspired centerpiece.
In Conclusion: Embracing the spirit of fall doesn't require a complete home makeover. By introducing a few of these decor items, you can seamlessly blend the season's charm into your space. Remember, the essence of fall decor lies in warmth, texture, and the celebration of nature. Happy decorating and enjoy the cozy vibes of the season!