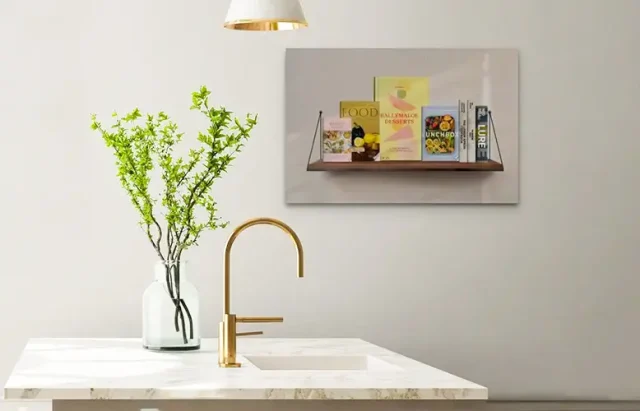 The Holiday season will be here before we know it, and there's no worse feeling than being stuck on what to get the person in your life who has everything… cue Lagom Collections to the rescue!
Lagom Collections isn't just a brand, it's a way to transform your favourite reads into a personal piece of art. With just a few simple steps, you can turn your most-loved books into a beautiful piece of wall art, mimicking a real-life bookshelf.
Perfect for the avid-reader in your life who has too many books lying around taking up space, or for the digital reader who wants to be able to showcase their literary style in their home, Lagom Collections has three different design options that are sure to make the ideal gift this Holiday season.
Ready Made:
By searching in the Ready Made section you will find all different genres and looks to choose from. Once you've chosen a piece, select whether you want just the print or the print sent to you in a frame, along with the correct size, then approve and check out!
Customizable:
Using Lagom's customizable feature on their website you can curate your very own bookshelf wall art with all of your personal favourite reads. Similarly to the Ready Made pieces, you choose whether you want only the print or the print to arrive in a frame, as well as the preferred size, to begin the process. Once that's completed, you can import the book covers you want from Goodreads, or manually import them one by one, review your piece, and complete the order!
Full Service:
Want Lagom Collections professionals to do the work for you? They're more than happy to – send them your choices and let them do the rest!
Make this Holiday season truly special with Lagom Collections!