The Holidays Season is full of joy and beauty, the interior design of a home can definitely fit the mood of this time of the year and at the same time be luxurious and eclectic.
Combining red, green and gold as the star colours of Christmas, Boca do Lobo presents a selection of remarkable and unique pieces, that can elevate a room design in the holidays season, but that are timeless and versatile, at the same time.
Fortuna is a contemporary dining table with one-of-a-kind design aesthetic and refined statement to the most influential minds. Representing the essence of empowerment, sophistication, and mystics, the Fortuna features an exclusive gold brass surface for ground-breaking dining rooms.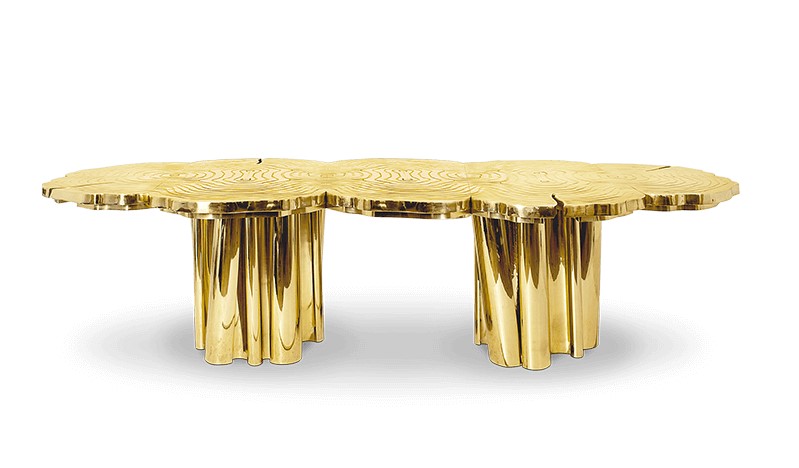 PRODUCT FEATURES
Made in wood and polished brass, this upscale dining table incorporates richest nature-inspired design, industrious welding techniques and a manually engraved top that emulates the outlines of log rings, reminding the timeline of a tree. Below the expansive 8 seat dining table top is an elegant composition of two scaled organic brass tubes.
Fortuna is a unique dining table that embodies the fearless state mind of Boca do Lobo and the availability to customize the features to accommodate the most demanding client's requirements.