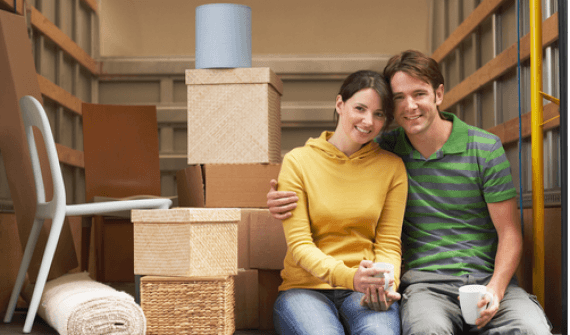 Introduction
Even though it's exciting to move into your new home, it's also hectic both physically and mentally. Since you are familiar with your old house, it can be painful to leave the memories you had over there. Additionally, it can be challenging to pack all your stuff, load them on a truck, and move to the new location.
However, you can make the transition a little easier by hiring a reputable moving company. There are many packers and movers companies in the United States, but ensure that you choose a company that provides good services and has prior experience moving long-distance.
Things to Consider When Moving Into Your New Home
Consider the following factors when moving into your new home. Note that there are only a few moving companies like H2H Movers that provide full-service relocation for long distances. So, choose your moving company carefully.
1) Prepare a Master Plan
Moving is really a time-consuming and hectic task. You need a lot of planning before you start packing everything to move your stuff with you. First, separate things that are essential for your new home and which you will not take with you. Make a list of all your belongings and tick which goods or valuables you will take to your new home.
It may feel unnecessary because it's a tedious task. However, if you don't do it properly, you may get confused at the last moment. Don't do last-minute planning because you may forget something or move unnecessary things to your new home.
2) Don't Include Unusable Furniture
When you are preparing the list for transporting your furniture, discard the goods that you are no longer using, or you will not use in the future. Taking that unnecessary stuff to your home doesn't make any sense. Additionally, moving them will waste your money, time, and effort.
So, it is the best time to sell off your old furniture. Also, you can donate or throw your old furniture away as garbage. Note that, if you are planning to sell your old furniture, do it in advance so that you can sell it at a good price.
3) Find a Reputable Moving Company
If your new home is at a local place, you can pack and rent a vehicle and manage the relocation on your own. However, if you have a lot of luggage and furniture, you should hire a professional moving company who can do it for you.
When you are choosing a moving company, consider the distance of your new home from your old home. If it's hundreds of miles away from your current home, you should hire a long-distance moving company.
A long-distance or national level moving company can provide you better service than a local packers and movers agent. So, it's an essential factor to consider when you are planning for long-distance moving.
4) Label the Packings
It is an important part of your moving journey. Don't forget to label the packings so that you will not get confused about which box contains what. You can also use numbering with names so that you can easily recognize them while unloading and unpacking at your new home.
When you label the packings, it can save you a lot of time at your new home. Typically, unpacking your stuff may take several days, and it's hard to recognize which box contains what. So, packing with labels will help you identify when you need something at your new home.
5) Contact Your Friends or Relatives in the New City in Advance
Next, you should contact any known person in the new city beforehand so that they can arrive at your new home before you reach there. They can help you in moving and also learn more about the locality. Don't forget to give treats or rewards to those people who helped you with moving.
Final Thoughts
Keeping the above things in mind will not only help you to make your relocation smooth but also can save you money and time. Hiring the right moving company can make all the difference. So, do proper research and talk to the moving company in detail about every important aspect before you hire them. Finally, please do not hesitate to share the comments section where you want to move from which location.