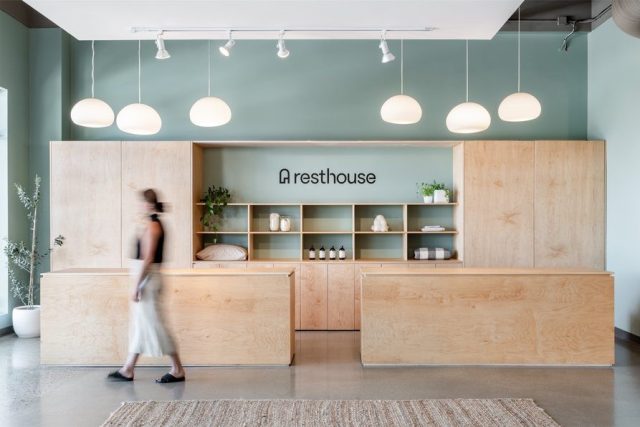 Canadian sleep brand Resthouse announced today the launch of its first equity crowdfunding campaign through FrontFundr. The groundbreaking sleep company has a vision of building flourishing communities by providing people with adaptable and personalized sleep environments while making real and sustainable changes in the sleep industry. Individuals across the country now have the opportunity to become co-owner of the disruptive brand for as little as $500.

Filling the gap in the market for sustainable, high-quality products that respect individuals' sleeping preferences, body types, and unique needs, Resthouse offers an ecosystem of sleep essentials that promote restorative, quality sleep. This includes its own in-house brand of Kakūn mattresses, pillows, comforters, protectors, and toppers, as well as a carefully curated assortment of ethically-sourced sheets, blankets, duvet covers, towels and robes from like-minded brands such as Coyuchi, Obasan, and Holy Lamb Organics.

Since the launch of its first retail store in 2015 in Duncan, B.C., the brand has experienced healthy growth year over year, achieving nearly $3M in annual revenues. With strong consumer demand for high-quality bedding products, funds raised from the FrontFundr campaign will allow Resthouse to further develop its sustainable product lines, expand its retail footprint, drive deep sleep awareness, and grow its e-commerce presence.
"Over the last 20 years, we've witnessed the extreme environmental impacts that the sleep industry has had on the planet," says Resthouse co-founder Chris Manley. He continues, "24 million mattresses are thrown away each year due to false narratives around re-purchasing bedding. At Resthouse, we have the knowledge, passion, and products to fundamentally break this cycle and the devastating impact it's having on the environment while helping to educate consumers about how to have the most restful and restorative sleep. Right now there is a tremendous opportunity to reshape the industry and help people sleep better, and we couldn't be more excited for the launch of our first equity crowdfunding campaign."

Resthouse's FrontFundr campaign is now live and will close on May 8th, 2023. For more information and to watch an informative and engaging video from Resthouse co-owners, Olga Roberts and Chris Manley, visit here.

Resthouse's new 3,700 square-foot brick-and-mortar retail showroom is located at 3561 Blanshard Street, Suite #113 in downtown Victoria, B.C. The brand is also available online at resthousesleep.com.