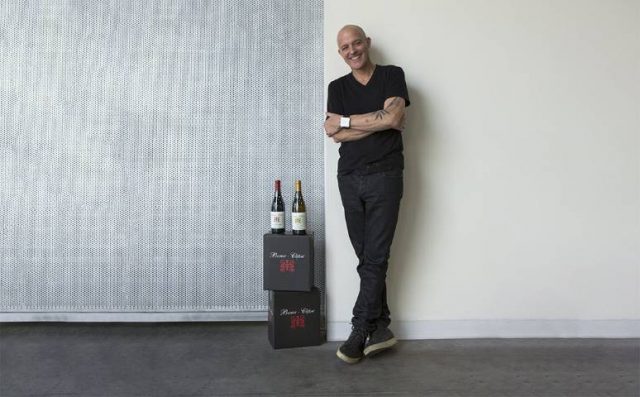 Greg Brewer, co-founder and winemaker of Brewer-Clifton, was named 'Winemaker of the Year' as part of Wine Enthusiast Magazine's 2020 Wine Star Awards. Now in its 21st year, Wine Enthusiast's annual Wine Star Awards are one of the most prestigious global wine industry awards given annually to honour those individuals and companies that make outstanding contributions to the wine world. The magazine bestows its Wine Star Awards across 15 different categories, including Winemaker of the Year.
An industry star, Brewer is one of the most revered winemakers in California. With a career spanning more than three decades, his Pinot Noir and Chardonnay bottlings have consistently been among the most highly acclaimed wines from California. Throughout his career, Brewer has spent an innumerable amount of time sharing his wines, his neighbour's wines and his love and commitment for this 4-mile stretch of land within the Sta. Rita Hills with the rest of the world. This dedication and relentless passion and advocacy of this winegrowing region has helped shape its prestige and global recognition.
"The honour that I feel to receive the prestigious Wine Enthusiast Wine Star Award for Winemaker of the Year is only rivaled by that which I have felt to represent the Sta. Rita Hills of Santa Barbara County for the entirety of my thirty year career. It has been the opportunity of a lifetime to steadfastly espouse myself to this marine driven landscape which has transcended a vocation to ultimately become my identity," says Brewer. "While this tremendous acknowledgment is associated with my name, it is ultimately a recognition of this unique appellation and colleagues within that I will loyally serve, nurture and promote for the rest of my life. Fueled by this monumental accolade we will collectively push the limits even further to best demonstrate our voice of place around the world."
As a winemaker, deliberate intention and focus on the pursuit of refinement are an important mantra for Brewer. This mindful approach to winemaking is centered on his strong belief in removal of self in every aspect of the process so that the wines are created and brought up in the most pure, non-invasive environment. The result is a wine that is honest and driven, expressive of the place and the team who collectively stewards them each vintage. Brewer has always followed a distinct and deliberate arc in his work, where the priority is service, subtracting extraneous elements and minimizing the insertion of self. He reveres the repetitive and monastic nature of the winemaking craft, and after 30 years in the business is firmly committed to the immediate task at hand. This focus shifts the motivation behind the wine from ego towards humility. For Brewer, it is only along this path that the resultant product conveys the sincerity and vulnerability that is his goal, both personally and professionally.
Brewer started his career as a French instructor at UC Santa Barbara before being trained in wine production at Santa Barbara Winery back in 1991. He created his eponymous label, Brewer-Clifton with original partner Steve Clifton in 1996 and later designed Melville, where he worked as winemaker from inception in 1997 through the end of 2015. He also created diatom in 2005 focusing on starkly raised Chardonnay and additionally Ex Post Facto in 2016 dedicated to cold-climate Syrah, a varietal he had a deep connection with going back to his early days of winemaking. The entirety of his career has been rooted in the Sta. Rita Hills appellation, which he helped to map, define, and establish in 1997. Thanks to his dedication to this important endeavour, Sta. Rita Hills was formally granted AVA status in 2001. Brewer has also been a relentless ambassador for the entire Santa Barbara County wine community.
"We are proud to recognize Greg Brewer as our 2020 Winemaker of the Year recipient," says Adam Strum, Founder and Chairman of Wine Enthusiast Companies and Publisher of Wine Enthusiast Magazine. "Greg is one of the most talented and dynamic winemakers in California today with his distinctive style of coastal-influenced Pinot Noirs and Chardonnays that rank among some of our magazine's most highly rated bottlings. More importantly, he's been a champion for Santa Barbara wines and helped build the prestige and excitement for the Sta. Rita Hills winegrowing region," he added.