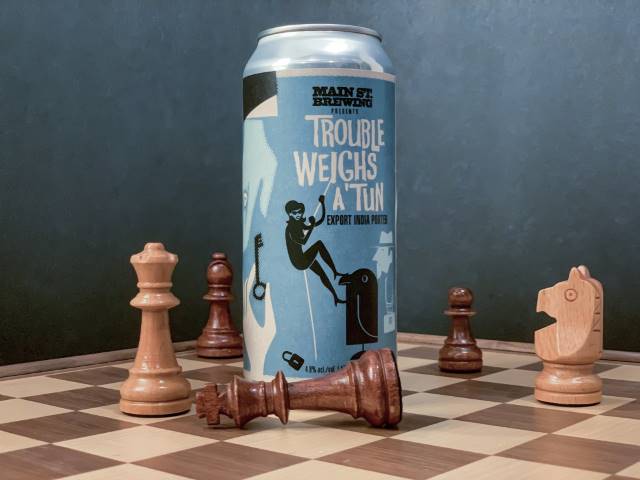 Main St. Brewing will dive headlong into a shadowy, cloak-and-dagger world of international espionage and intrigue when it launches a new fall and winter series of spy themed beers beginning with its 'Trouble Weighs a 'Tun' Export India Porter this Wednesday, September 29.

Hot off the heels of its wildly popular Vacation Series, Main St.'s latest seasonal series pits plucky fictional 'IPAgent' Holly Hoppington against evil henchmen and nefarious villains in a variety of European locales as she races against time to secure secret recipes and essential ingredients for a lineup of new brews that include porters, pilsners, IPAs and more.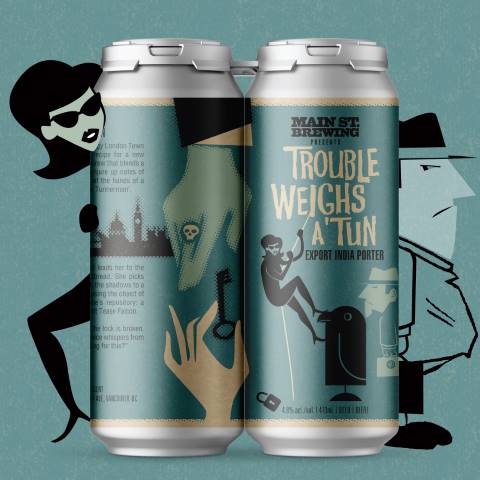 The first beer in the series, Trouble Weighs a 'Tun (4.8% ABV/48 IBU), sees Agent Hoppington in foggy London town on a mission to keep a top-secret recipe for an Export India Porter — a dark, full-bodied brew that blends a variety of English malts and hops to conjure up notes of chocolate and coffee — and keep it out of the hands of a mysterious thief known only as 'The Tunnerman'. It is also a direct tie-in to the ongoing series of Tunnerman's cask-conditioned ales that incorporate time-honoured ingredients, recipes and brewing methods at Main St., making it one of the few craft breweries in BC that maintains a dedicated cask brewing component as part of its core lineup of beers.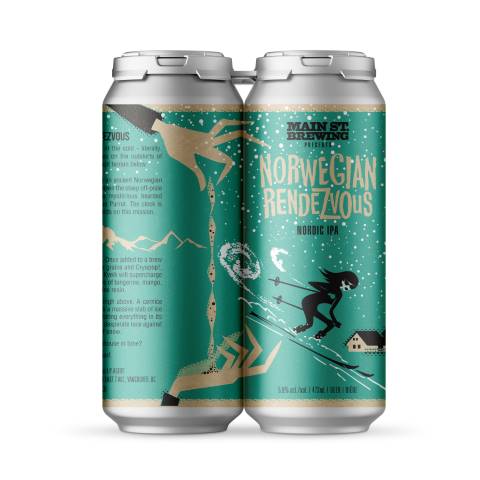 Mid-October sees the release of 'Norwegian Rendezvous' (5.8% ABV/36 IBU), and Agent Hoppington trying to outrun an avalanche high on the alpine slopes above Oslo and transport an ancient strain of yeast down the mountain, where it will be added to a brew that brings together Cryopop!, Citra Incognito and Eclipse hops for a supercharged Nordic IPA that offers up notes of tropical fruits and fresh pine resin.
"We took our cues for this latest series from the new Bond film 'No Time to Die' coming out this October, but we wanted to put our own unique spin on it by casting a female lead by the name of 'Hoppington. Holly Hoppington'," says Nigel Pike, Co-Owner of Main St. Brewing. "Each one of these cans not only sees Holly embarking on a series of adventures, but also showcases a bit of the origin story of the beer within and the countries that inspired their creation."
Trouble Weighs A 'Tun will be available on draught and in 473-ml single cans and four-packs in the Main St. tap room and retail store (261 East Seventh Ave.) as well as in select BC Liquor stores and private stores.