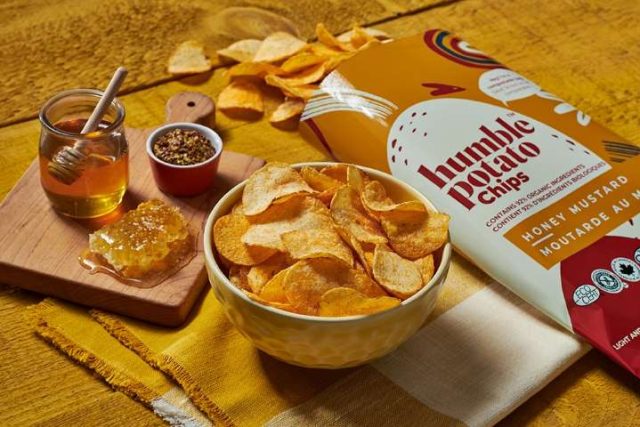 Summer brings the arrival of evening BBQs, picnics, and celebrations and what can be better than classic chips to pair with the festivities? Humble Potato Chips is the delightfully light and crispy snack that is sure to be the hit of the sunny season. 
Smokey BBQ chips and your favourite summertime grills are a match made in heaven. Blended spices alongside natural smoke flavours will compliment your BBQ dishes and add a delightful crunch to your meal.
Classic, binge-worthy favourites like the gently salted The Original or Sea Salt & Cider Vinegar, a trusty combo of sweet apple cider vinegar and sea salt, are the perfect pairing for outdoor picnics and birthday parties.  
Reach for Humble's Creamy Dill while savouring baseball burgers and hotdogs in the park. This lemony dill crunch will be the team player you didn't know you needed.
Level up your charcuterie boards and patio wine downs with Honey Mustard, giving you the perfect balance of sweet and tangy.
FAST FACTS:
Plastic-free packaging
100% compostable bag
Traditionally cooked (not kettle-cooked)
Flavours created by a red seal chef
Certified organic and non-GMO
Canadian owned, locally sourced
For more information about Humble Potato Chips, please visit their website at www.humblechips.ca.