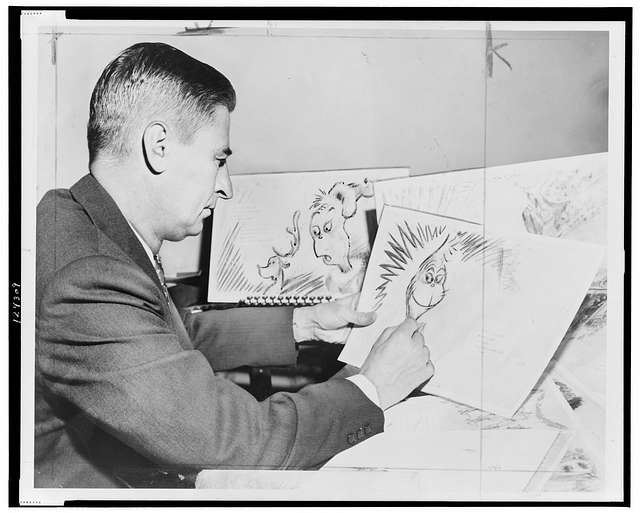 For over 60 years, Dr. Seuss's illustrations have brought a visual realization to his fantastic and imaginary worlds. His artistic talent went far beyond the printed page and yet, to this day, his artistic talent is virtually unknown to the general public.
Throughout his lifetime, Theodor Seuss Geisel (aka Dr. Seuss) created paintings and sculptures. Liss Gallery will share a compelling selection of artworks from The Art of Dr. Seuss Collection at the Pendulum Gallery in Vancouver. The exhibit will open officially on June 29 with three tours offered from 12:00 – 1:00 PM PDT on June 23, June 29, and July 06.
Visitors may explore and acquire works from Dr. Seuss's best-known children's books, as well as a mind-expanding collection based on decades of artwork. The concept drawings included in this historic exhibition offer a rare, behind-the-scenes view into Dr. Seuss's artistic process – exemplifying the transformative power of ideas.
For more details about the exhibit and art, please visit www.lissgallery.com.
Pendulum Gallery
885 W Georgia St,
Vancouver, BC V6C 2G2
Phone: (604) 250-9682