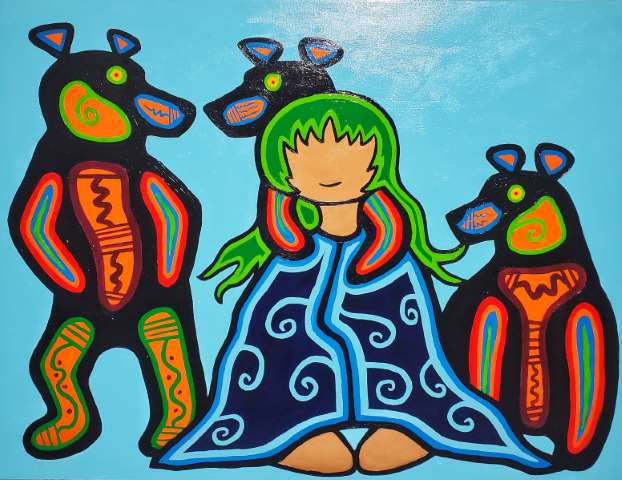 Father Daughter Indigenous Artists are exhibiting their art together in the Art @ Bentall Gallery in celebration of National Indigenous History Month.
The first National Indigenous History Month was in June 2009. It seeks to provide conscious learning of all Indigenous Peoples for everyone in Canada and to celebrate, remember and provide pathways for future accomplishments.
Dirkus works as a tattoo artist, showing his artwork on the age-old original medium, leather, which is then framed. Dirkus' work stands out as unique and renders beautifully, making for lasting pieces for anyone's art collection.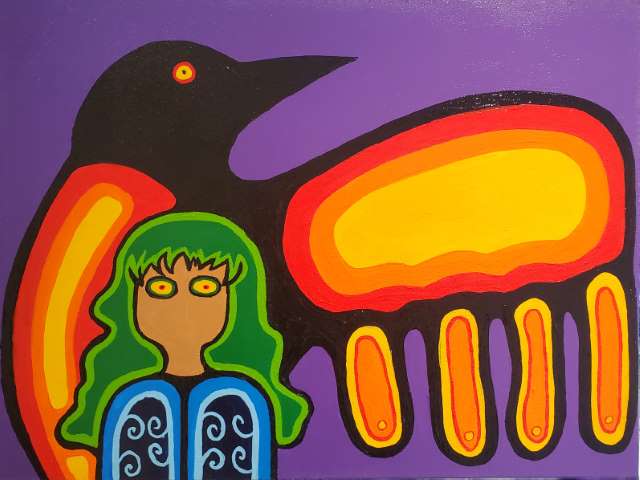 Natasha Redwood-Scribe is an emerging Ojibwe artist who recently showcased her work at Art Vancouver, which is heavily influenced by Woodland art. Natasha is working with other Indigenous people who face similar challenges such as a lack of recognition and representation to achieve success with Ojibwe art and Woodland art.
"It's a month to celebrate everyone and to just really…show our culture and teach people about our history, the good and the bad," Natasha says.
The exhibition runs from June 1 to June 30.
Opening Reception – June 16th 6pm – 8pm
Exhibition – June. 1 – 30, 2022 – Mon. to Fri. 10am – 5pm
Bentall Centre
595 Burrard St, Suite 305
Underground Mall