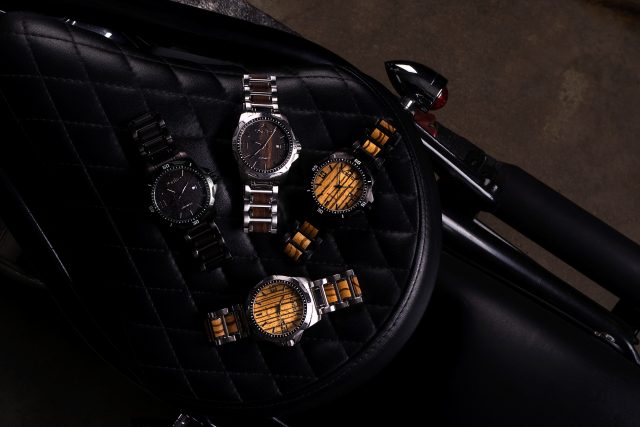 Konifer, a Canadian company, is launching its second Kickstarter fundraising campaign today. Following the success of his first campaign in 2016 (which reached its $15,000 target in just 9 hours), Max Clément, a Canadian entrepreneur from Saint-Alexis-des-Monts, aims to match and even surpass his previous achievement. The objective of the new campaign is to finance a brand new collection of watches featuring an automatic movement (without batteries) entirely made of wood and stainless steel. In order to give back to the environment, a tree will be planted for each watch sold.
"With this new collection of high-end watches, Konifer is aiming high. We want to break  into the international market, to be known throughout Canada and the United States. Now is the time," says Konifer's founding president, Max Clément.
Those interested in this project can contribute to its success by visiting the following link:
https://www.kickstarter.com/projects/107445904/klassic-automatic-wooden-and-steel-watch-inspired
THE KLASSIC: INSPIRED BY NATURE AND MOVEMENT
The new Klassic collection, entirely designed in Quebec, features high quality watches with automatic movements. It
is a strong yet sophisticated line designed for the active man who is always on the move. Here is what sets the Klassic apart from Konifer's other collections: a reliable and precise Miyota 8215 Japanese movement that draws its energy from your body's movements. With a 40-hour energy reserve, it is perfect for both work and leisure.
The Klassic is made of high quality 316L stainless steel and genuine black sandalwood, ebony or zebrano wood. The combination of these two materials gives the Klassic a strong, yet sophisticated look. Following the fundraising campaign, the retail price will be $395.