Hey Victoria, if you haven't been to The Courtney Room in the Magnolia Hotel…what are you waiting for?
Having dined at The Courtney Room on more than one occasion it comes as no surprise that they are on Air Canada's Best New Restaurants list.
"That nine-day-aged duck comes nestled among Tokyo turnips and braised daikon, and leans into a plummy, light and unfiltered Lock & Worth merlot. When a side of Potatoes Courtney arrives – super-crispy, addictive cubes that the staff has nicknamed "adult tater tots" – it's hard to put a lid on our enthusiasm." says Nancy Matsumoto of canadasbestnewrestaurants.com.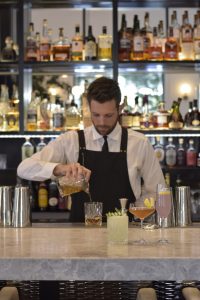 For reservation contact 250-940-4090 or email reservations@thecourtneyroom.com
The Courtney Room
619 Courtney Street
Victoria BC
V8W 1B8