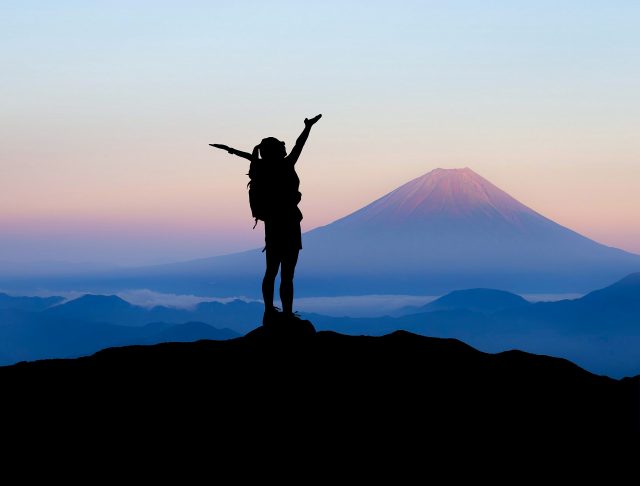 Summer has come and the blankets, heaters, and coats have been packed away. It's the best time of the year and the best time to get in touch with nature. If you are planning to take your family on a fun-filled hike, it's always a good idea to prepare, especially if it is your first time – it is nature after all and anything can happen.
Make sure you keep this list in mind before embarking on your adventure.
Prep Yourself
Whether you are going on a hike for the day or planning on camping overnight, it's always a good idea to prepare your body for the trail. Start by eating a balanced diet to ensure that you are getting in enough nutrients and vitamins in order to boost your immune system. Getting ill during the hike is the last thing you want. If you are prone to muscle or joint pain, it may be a good idea to take supplements that have been specifically designed to alleviate symptoms and pain. Make sure the products you decide on contain Glucosamine Sulfate, Methylsulfonylmethane, Cetyl Myristoleate and Chondroitin Sulfate for optimal results. There are handy websites such as Authority Reports which are filled with helpful information and product reviews in order to help you choose the best product on the market.
PrePlan
There are many risks you may face when hiking. It's best to do a little bit of research on the trail you will be taking. This will help you become aware of the problems before you encounter them such as certain limitations like climbing and environmental hazards such as poisonous snakes or plants. It's also good to know how long the trail stretches on for and if you are able to do the miles. Most hiking spots offer vast information on their websites about what is to be expected along your trail.
Gear
Before jumping in the car and starting your adventure, make sure you have everything you need. This is important even if it's just for the day or if you are planning to camp overnight. Make a list of all the gear you may need. Keep it simple by only taking necessities, you'll have to carry most of it in your rucksack after all and don't want to be weighed down. If you have done your research of the area beforehand, you will get an idea of what you need to pack.
Here are some essentials to pack:
Extra food
Water – It may be a good idea to get water purification tablets in case you run out of water.
Emergency numbers
First aid kit
Raincoats and extra clothing
Safety kit such as matches, a torch and a whistle in the event that you may get lost.
A compass
A map
A multipurpose tool or an army knife
Sunscreen
Bug spray
Check The Weather
The weather plays an important role in how enjoyable and bearable your hike may be. While the days leading up to the hike may seem sunny, there is still a chance that a storm may be brewing and I'm sure nobody wants to be caught in it without warmth or cover. Keep checking the weather for the region you are planning to explore a few days before. It's also a good idea to check the weather on the day before you leave.
Sun Protection
If the weather has blessed you with a hot beautiful day, make sure that you have sun protection. The harsh rays from the sun are not only harmful to your skin and can leave a painful burn, but it can also lead to cancer especially if you venture out the house regularly without any sunscreen protection. Your eyes should also be protected from the harmful rays. Make sure you pack a hat, sunglasses, and sunscreen before you leave and be sure to keep yourself well hydrated on your hike.
Travel As A Group
It can be very rewarding to hike by yourself especially to clear your mind and replenish your soul but depending on the trail, it may not be the best option if disaster strikes. Having company is not only a great way to bond but it is also very helpful if someone happens to get hurt or takes a fall. If an injury should occur, a few members of the group can stay behind with them while the others go back to find help. It's also easier to have your strength in numbers if you need to be carried to safety.