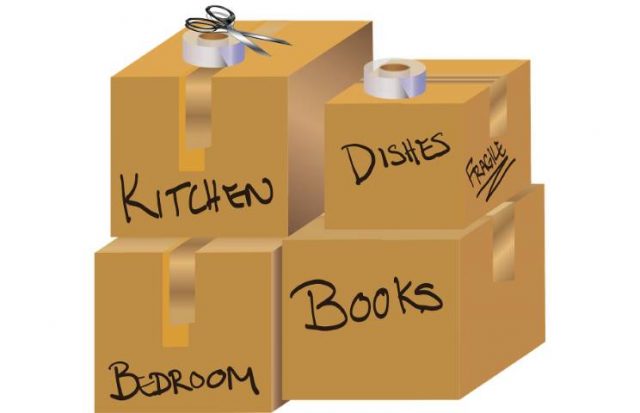 May is Moving Month. BBB together with the Canadian Association of Movers (CAM) is joining together this month to provide consumers with information on how to make their next move smooth and safe.
"Moving can be one of the most stressful events in one's life," says Rosalind Scott, president and CEO of BBB serving Vancouver Island. "Add in a public health crisis and this stress can seem monumental and overwhelming."
"The spring months are typically the busiest time for moving," says Scott. "That's why we are proudly working in partnership with the Canadian Association of Movers to get the word out about how to hire a reputable mover that will deliver your household goods under the terms as outlined. Unfortunately, there are unscrupulous operators that are ready to take advantage of consumers who are under stress. Before your hire anyone be sure to take your time to find a company with a solid reputation."
Nancy Irvine, president of the Canadian Association of Movers says the key to a less stressful move is research.
"We urge consumers to do their due diligence before hiring a mover," says Irvine. "When trusting all your belongings to someone, it's worth doing the background work to avoid future heartache. The pandemic dictates that everyone considering a move this spring take extra precautions in terms of health and safety."
CAM has developed this help sheet to assist consumers:
Help Sheet: How to Pack Up Your House and Move Safely During Coronavirus
https://www.mover.net/sites/default/files/2020-12/Help_Sheet-%20Coronavirus_Moving.pdf
BBB and CAM also encourage consumers to be mindful of these moving misfortunes.
Fly-by-night movers: Movers show up in an unmarked rental truck rather than a clearly marked company-owned fleet truck and take off with your possessions. Only when you have arrived at your new residence do you discover your things didn't make the journey with you. Most professional movers wear uniforms, undergo background checks and will provide an order number for tracking purposes.

Holding your belongings hostage: The move seems to be going smoothly, until you arrive at your new home and the movers demand more money before releasing your things from storage.
Conniving Contractors: Movers who try and gain the trust of clients and persuade them that there is no need for a written contract. If something goes wrong during the move, the contractor denies all responsibility, leaving you on the hook for costs and damages. Or, the contractor demands more money, claiming the higher price was verbally agreed to before moving.
What can you do to protect yourself from becoming a victim of a moving fraud?
When searching for the right mover be sure to check out the company's rating with BBB and standing with CAM. BBB and CAM provide trustworthy and relevant information about moving companies and contractors. BBB Business Profiles also contain complaint history, verified customer reviews, contact information and other important information about businesses in your region.