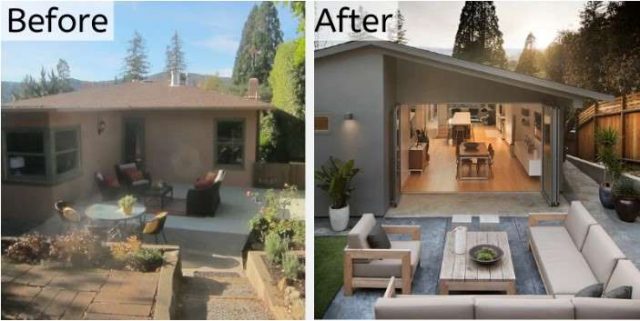 As we all settle in for what could be another year (!!!) of sheltering in place, people are getting set to renovate their spaces to maximize their work-from-home experiences. High end renovations will include transforming spaces to maximize light, fresh air and expand a home's footprint by breaking down indoor-outdoor barriers.  A recent article in CHICAGO AGENT stated that "one building element that will continue to grow in popularity due to the increased importance of access to the outdoors: retractable walls that open to the outside. "They're in every project right now," she said. "We are integrating them most often in common areas," such as fitness centers and lounges. Just like Kleenex is the genericized term for facial tissues, NanaWall is on the way to becoming the brand standard for moveable glass walls, according to Cook."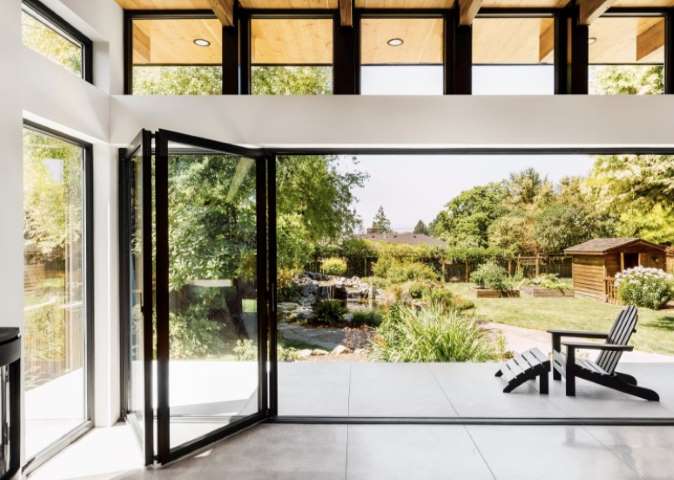 Some of the emerging trends we are seeing at NanaWall include:
Homeowners looking for the perfect space to work in peace are starting to reimagine their garages as the ideal spaces for a home office. Garages can easily be readjusted with glass walls and fold down desk space – and they quickly solve the "working in your living room" problem.
Entertaining will become an outdoor activity – making the house more private than ever and freeing up "entertaining spaces" like the living room and dining areas for much more family activities.
Homeowners will look for new hybrid spaces – office, education space, workshop and places to meet guests who can't enter your home.
People with lawns and spacious backyards will want to access them as much as possible – and opening glass wall and door systems will offer the perfect transition to the backyard space and create views and vistas for people spending more time in their houses.