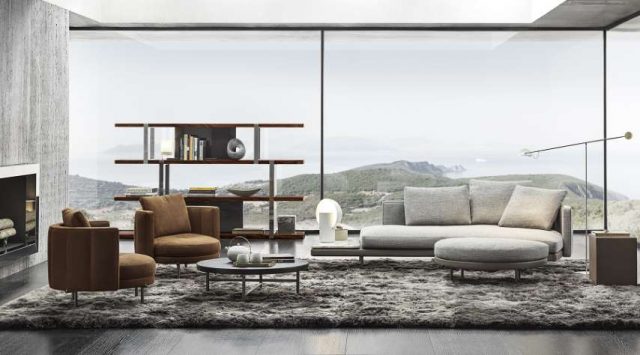 Livingspace, Vancouver's premiere destination for luxury home furnishings, is pleased to share the new Minotti 2020 Fall Collection, with products arriving on the showroom floor this November. Livingspace is the only store in Western Canada to carry Minotti's innovative furnishings.
The collection is designed to create continuity between indoor and open-air living spaces, keeping in mind geometric volumes and shapes with an architectural appeal. The new upholstered seating systems, seats and furnishings are emphasized by their exquisite manufacturing quality, the precious selection of materials and exclusive textile collection.
The Connery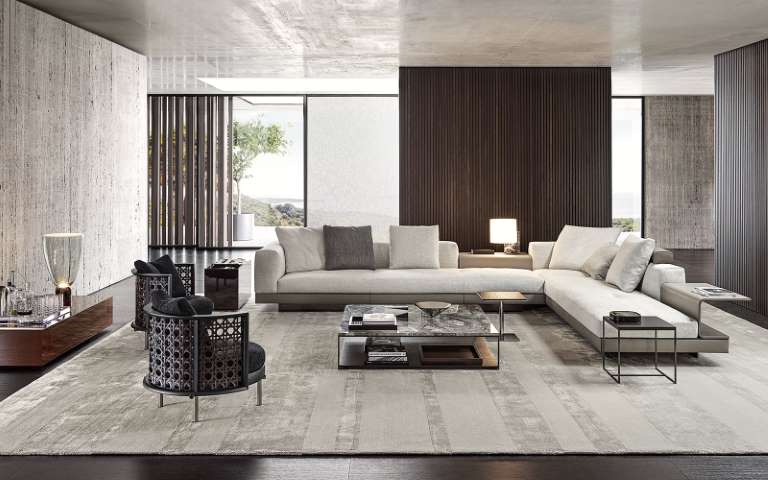 The Connery is a modular seating system, designed by Rodolfo Dordondi and is inspired by Mid-Century American architecture. With a versatile composition and a wide range of materials to mix and match, it stands out for its geometric rigour and the precision of its craftsmanship. The padded base can be upholstered in fabric or leather straps refined with the same technique used in fine leather luggage-crafting, a process that creates an original contrast with the softness of the seat.