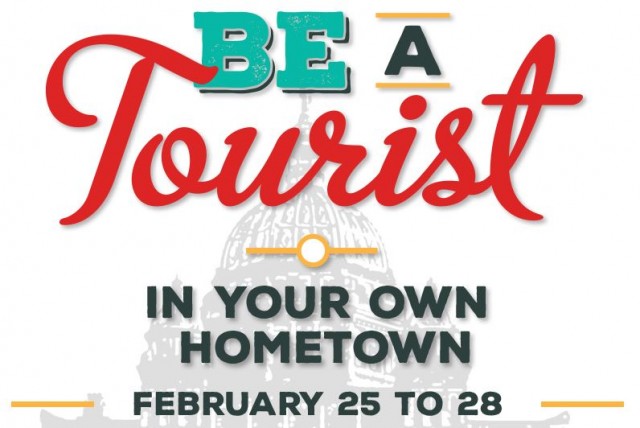 It's time to Be A Tourist in Your Own Hometown! From February 25th to February 28th take in more than 40 of Greater Victoria's best attractions for FREE or at a fraction of the cost that an actual tourist would pay. Buy your Be A Tourist VIP Card online at www.BeATourist.ca or in person at Thrifty Foods, Tourism Victoria Info Centre, The Bay Centre or Uptown.
For more information and a complete list of offers go to www.BeATourist.ca
YOU GET FREE ADMISSION TO THE
CITY'S TOP SPOTS.
Ashton Armoury Museum
Birds of a Feather B&B Resort – NEW for 2016!
Butchart Gardens
De Vine Vineyards & Distillery – NEW for 2016!
Fort Rodd Hill & Fisgard Lighthouse – Just added!
Hey Happy Coffee – NEW for 2016!
Legislative Assembly of BC
Market Square Historical Tour
Miniature World
Point Ellice House
The Robert Bateman Centre
Ross Bay Villa Historical House Museum – NEW for 2016!
Sea Cider Farm & Ciderhouse – NEW for 2016!
Sidney Museum
Sooke Region Museum – Just added!
Swan Lake Christmas Hill Nature Sanctuary – NEW for 2016!
Uptown – NEW for 2016!
Victoria Bug Zoo
Victoria Butterfly Gardens