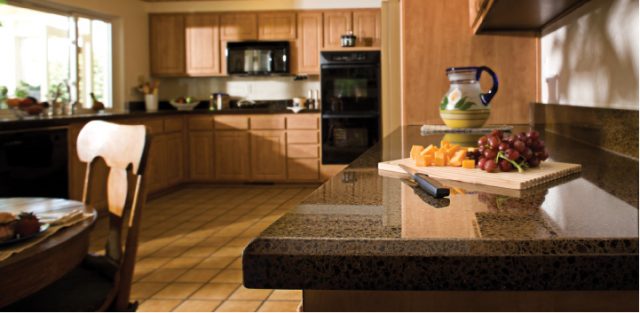 Moving out of your home is a tedious and tiring process. Selling your home is even more so as your idea of a good bargain may not be shared with the brokers and other possible buyers. Under those circumstances, the best thing you can do is to ensure that your house is in tip top condition and is visually appealing to the buyer.
Regardless of how much your budget is, you can easily find smart and affordable ideas online which can increase your property's worth without too much capital involved. Here are some of the few things you can do to increase the value of your house:
1. Upgrades Your Kitchen and Your Bathroom
Your kitchen and your bathroom are two of the most used rooms of your house. Believe it or not, most people will look at these two rooms to judge the overall quality of your crib. This is why it is important to pay attention to these rooms.
You can increase the worth of your house by adding countertops to the kitchen and going for bathroom and kitchen cabinet refacing. The bathroom can also be upgraded by introducing a bathtub and shower that works well. The ROI on these is as high as 7%, which leaves no reason to not try upgrading these rooms.
2. Give a New Paint Job
Most of us will go by how a house looks visually and this can be greatly aided with the help of a paint job. But, this can be an expensive investment, especially if you get down to painting the whole house. But, that's not necessary. You can only paint rooms that look visibly dirty. Also, roofs are generally clean and may not necessarily need a paint job.
You can save some money on this by giving it a try yourself, but if may end up being more costly if you mess up. The ROI is around 5%, so hiring a professional may not be a difficult task.
3. Fixtures Replacing
If you feel that your house has outlived its fixtures, get them replaced. Get rid of leaking or rusted pipes. Fix your drainage system if you have to, change old door knobs if they do not look nice.
Bottom line is, fix the small fixtures of your house before you sell. Your plugs, sockets, handles, flooring, piping anything that is not in its optimum working condition should be fixed and bought new. If you successfully do that, the return will be greater than you can imagine.
4. Take Care of the Exterior As Well
Your buyer will judge your house even before they enter it, based on how it looks from outside. Other than a paint job, you can install some greenery. Landscaping can greatly help improve the value of your house. In addition to to this, you can install new fences as well and improve overall lighting.
5. Keep it Clean
Cleaning costs nothing but comes with multiple benefits. If there is dirt accumulated everywhere, your house will give a rusted look, which will automatically decrease its worth. Give it a proper cleaning job, especially before you put it on the market.