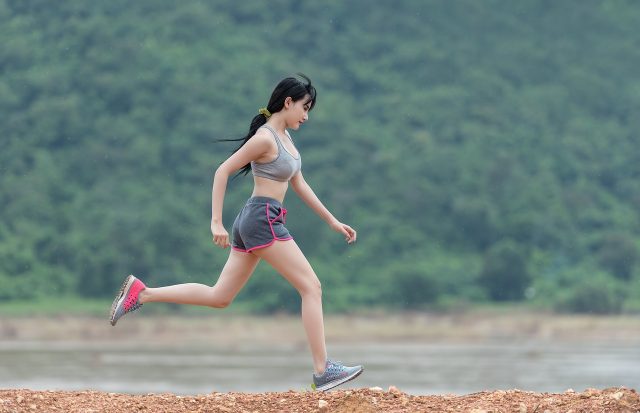 From marathons to scenic trails along the water, the season to lace up, hit the pavement and take running outdoors has commenced. Whether you're an experienced runner or a rookie battling your first round of training in the summer heat, it's important to take steps to prepare both your body and skin to keep up with the demands of your workouts. Hand & Stone Massage and Facial Spa has rounded up a few tips on how to get your body ready for running season.
Fresh and clear: keeping skin on point
Sweating is inevitable once the weather gets hot, especially when pushing your body to perform in those high temperatures. Though sweating is a necessity, it can wreak havoc on your complexion by causing breakouts, irritation or clogged pores. Washing your face before and after sweating, cutting down on how much makeup you wear, exfoliating regularly and changing out of workout clothes immediately are essential steps you can take to keep your skin clear and glowing throughout summer.
Avoid injury with an RMT
Whether you're an amateur athlete or a weekend training warrior, incorporating massage into your routine can help achieve your fitness goals. Regular visits to a Registered Massage Therapist (RMT) will soothe muscle spasm and strain post-run and help speed up recovery time. Massage also helps in the improvement of exercise capacity, performance and reducing fatigue so you'll be reaching your goals as quickly as possible.
Get the most out of your sunscreen
When you consider all the time spent logging kilometers outdoors, runners get a significant amount of sun exposure, so sunscreen becomes as essential as a good pair of sneakers. Not only is guarding your skin against UV damage important, so is protecting it against the sun's infrared rays (IRAs), which many sunscreen agents aren't formulated to protect against. Layering a hydrating mist, toner or serum packed with antioxidants and peptides before applying sunscreen can go a long way in boosting the effectiveness of your sunscreen, so let's get to applying!