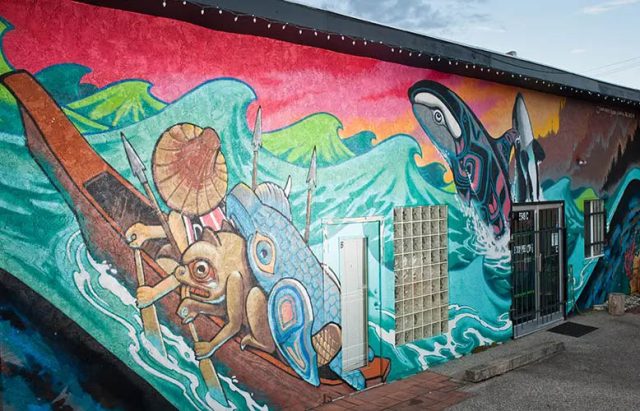 Culture Days is making a lively return to Vancouver Island, Salt Spring Island, and the Sunshine Coast from Sept. 22 to Oct. 15, 2023. This vibrant event spans three weeks and brings together an array of artists, organizations, and communities for joyful artistic and cultural celebrations. Audiences can expect a wide variety of free and Pay-What-You-May activities for all to enjoy. The celebratory atmosphere across the regions and throughout British Columbia is thriving, as evidenced by the increasing registrations across the province and a remarkable lineup of over 400 events spanning 50 diverse communities. For the latest updates, additional events, and registration details, you can visit culturedays.ca and follow @BCCultureDays on the social media platforms Facebook, Instagram, and X (formerly known as Twitter).
Residents from Metro Victoria, Nanaimo, Parksville, Qualicum Beach, Salt Spring Island, Sechelt, and more are warmly invited to take part. Culture Days offers an expansive range of arts and culture-based events that cater to diverse interests and all age groups, from the African Art & Cultural Society's drumming, dancing, and food exchange at Victoria Public Market (La Calebasse du Nomade – Issamba for Culture Days, Sept. 22-Oct. 8 at 11.a.m.-5 p.m.) to a photographic storytelling exhibit by Jordan Louie at the Sunshine Coast Arts Council in Sechelt (shíshálh photography, Sept. 22-Oct. 7 at 12.p.m.-4 p.m). Every participating community uniquely showcases its artistic and cultural personality through low-barrier, creative, and interactive programs.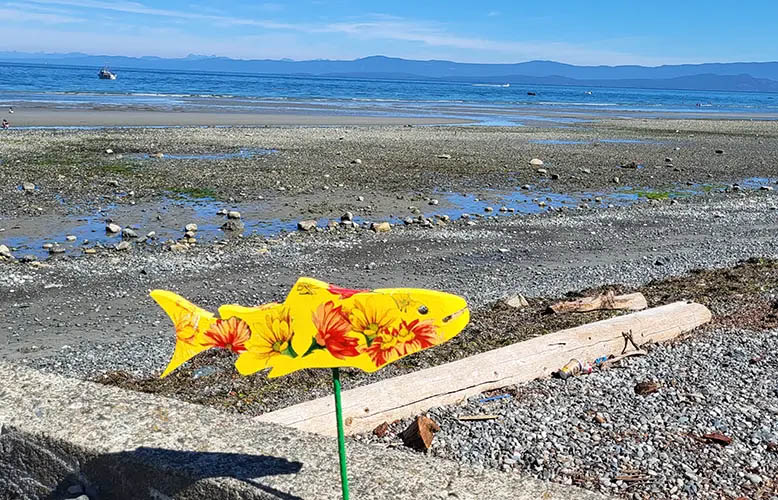 Exciting Culture Days celebrations are propagating throughout Vancouver Island. Oceanside Culture Days, a beloved community hub in Parksville, will be home to a handful of vibrant and collaborative visual art activities. From Dashwood to Union Bay, along Route 19A, the Route 19A Arts Festival will feature dozens of local artists with a week-long festival of studio tours, exhibitions, and concerts. 
Qualicum Beach local artist, 2015 BC Culture Days ambassador, and community connector Diane Moran has been personally involved with Culture Days for many years. For this year's celebrations, she's playing the role of community organizer and is using her Culture Days hub as a way to strengthen environmental consciousness in her community.
"Culture Days in Qualicum Beach is new for our community," says Moran. We are very excited to celebrate the arts and inspire public engagement around The Art of Nurturing Nature in Qualicum Beach. With many of us thinking about climate action, nature and the outdoors, it seemed fitting to come together to plan some innovative events and experiences. Art has long been a tool to inspire, encourage, and motivate. We've partnered with Mount Arrowsmith Biosphere Region Research Institute, Mid Vancouver Island Habitat Enhancement Society and the Town of Qualicum Beach to celebrate the arts and offer opportunities to gather and learn from each other, while also celebrating and acknowledging BC and World Rivers Day."
The Art of Nurturing Nature in Qualicum Beach community hub takes place throughout Qualicum Beach on the unceded traditional territory of the Qualicum, Snaw-naw-as, Snuneymuxw, K'ómox, Tseshaht, Hupacasath, and Ditidaht First Nations from Sept. 22-Oct. 1.