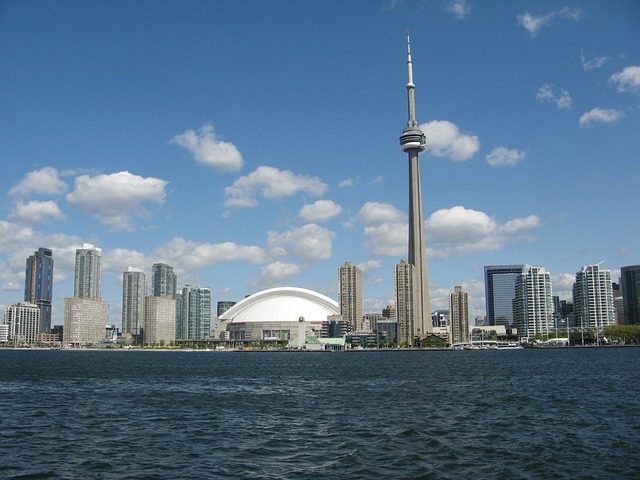 Booking.com has launched its mobile-based Booking Attractions product in Toronto, Niagara Falls, Montreal, Vancouver and soon-to-come Quebec City.
The ultimate technological response to take the friction out of planning an in-destination experience, Booking Attractions empowers travellers to discover the best a destination has to offer through their smartphone, and includes hassle-free payment, priority queueing where available and exclusive prices for Booking.com customers.
Unlike other experience-seeking tools, Booking Attractions is managed via a personalised landing page for each customer and does not rely on or redirect to third-party websites. Once travellers have booked a stay in a Canadian city where the product is available, they have instant access to all participating venues and attractions in the destination they booked, including special offers or experiences that may only be available during their trip. Travellers will have access to the best things to do during their stay and the ability to book in advance, which means less time planning and more time enjoying the city. A one-stop shop for travel experiences, your smartphone is all you need to make the most of your trip.
A few awesome things to do in Toronto, Niagara Falls, Montréal, Vancouver and Quebec City with Booking Attractions includes:
Toronto: Aga Khan Museum, FlyGTA Air Tours, Museum of Illusion, VR Playin, New World Wine Tours
Niagara Falls: Bird Kingdom, JetBoat Experience, Oh Canada Dinner Show, Niagara Falls Champagne Air Tour
Montreal: La Grande Roue, Observatoire Place Villa Marie, Old Montreal Walking Tour, Helicopter Tour, McCord Museum
Vancouver: Capilano Suspension Bridge, Grouse Mountain, Vancouver Aquarium, Prince of Whales Whale Watching Tour, Vancouver Water Adventure Jetski Experience, Vancouver Photowalks Inc., Cycle City Tours
Travellers can view the full list of available attractions for their travel destination in advance through a personalised landing page, or explore them on-the-go once they arrive through the Booking.com app. Travellers only pay for attractions they choose to take advantage of, with same-day booking offered for many attractions, so they can pre-book days in advance or just a few hours before for optimal freedom and flexibility. Payment is seamless, with traveller's personalised landing page linked to the credit card of choice.
"We're constantly exploring new ways to leverage technology in order to facilitate seamless and enjoyable travel experiences for our customers at every stage of their journey and with Booking Attractions, we're doing just that," said Marco Purificati, Area Manager of Attractions, North America, for Booking.com. "Deciding what to do while you're travelling can be a time-consuming and stressful task that takes away from your leisure time in a destination. With our Attractions product, we've curated the top things to do in major tourism destinations across Canada, negotiated great deals for our customers, and made it simple for them to browse nearby activities and attractions and enjoy whatever they want to do, whenever they want to do it."
Booking Attractions is currently available in 43 languages for travellers from all over the world to discover and enjoy great things to do in over 150 destinations, including Amsterdam, Athens, Bangkok, Barcelona, Berlin, Budapest, Cape Town, Copenhagen, Dubai, Edinburgh, Helsinki, Hong Kong, Kuala Lumpur, Las Vegas, Lisbon, London, Los Angeles, Madrid, Miami, Moscow, New York, Oslo, Paris, Prague, Reykjavik, Rome, San Francisco, Singapore, Stockholm, Sydney, Tokyo, Vienna, Warsaw and Zagreb.