Water holds significant cultural importance for Indigenous communities and is considered a living, spiritual entity with life-giving forces. As a sacred element, it is used in ceremonies, to grow medicines, and for cleansing.
There are many water based experiences and offerings available through Indigenous Tourism BC's – from canoeing and hot springs, to water powered resorts, below are a few experiences to make the most of the clear BC waters this summer.
Explore Ahousaht territories through the lens of the people who have lived on and stewarded these lands and waters since time immemorial. Through openly sharing Ahousaht knowledge, locals and visitors can connect with the true spirit of the remarkable ecosystem.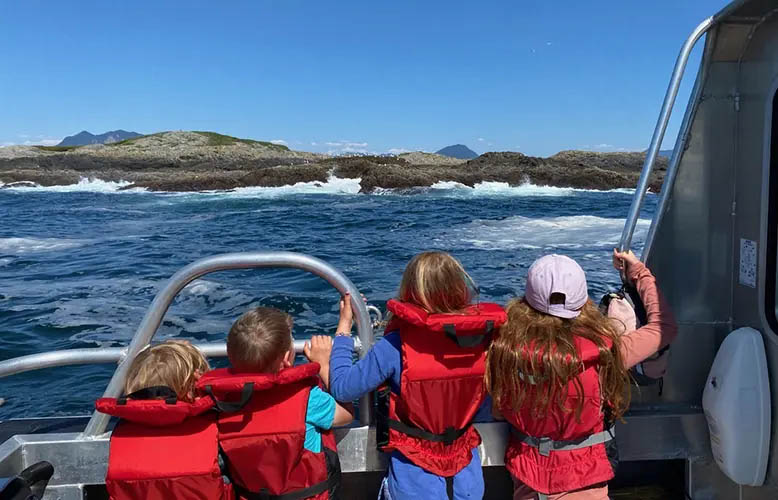 Hot Springs Eco-Tour
Journey through the heart of Ahousaht haḥuułii (territorial lands, waters and culture), and witness the magic of the ocean by cruising the coast and inlets of Clayoquot sound. The 30-minute beginner-level walking trail to the hot springs is a wooden boardwalk that weaves its way through old-growth rainforest, with ancient flora and fauna hugging the rocky coastline.
Guests can enjoy a 1.5 – 2 hour relaxing soak in the warm, healing mineral waters, as the guides share the history and cultural significance of Hot Springs Cove, which have been used for centuries by the Ahousaht Nation for their medicinal and spiritual benefits.
Whey-ah-wichen or Cates Park, is an ancestral village site located in North Vancouver. The hən̓q̓əmin̓əm̓ (Hun'qumyi'num) place name means "facing both directions" and "facing the wind." Takaya offers opportunities to explore these ancient places on a tour or with kayak rentals.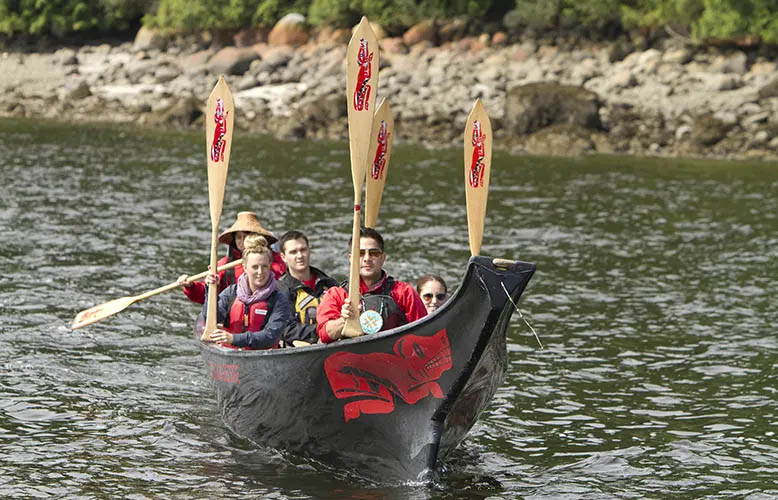 Cultural Canoe Tours
Takaya Tours' are guided, interpretive paddle tours in replica ocean-going canoes, similar to those used historically by the Tsleil-Waututh Nation. Guests gently paddle in the protected waters of the beautiful salt water inlet, while First Nation guides share songs, legends and stories of ancient village sites.
Walters Cove Resort is a fishing lodge located on the North West side of Vancouver Island in Kyuquot Sound. They provide an all-inclusive fishing experience for salmon, halibut and bottom fish.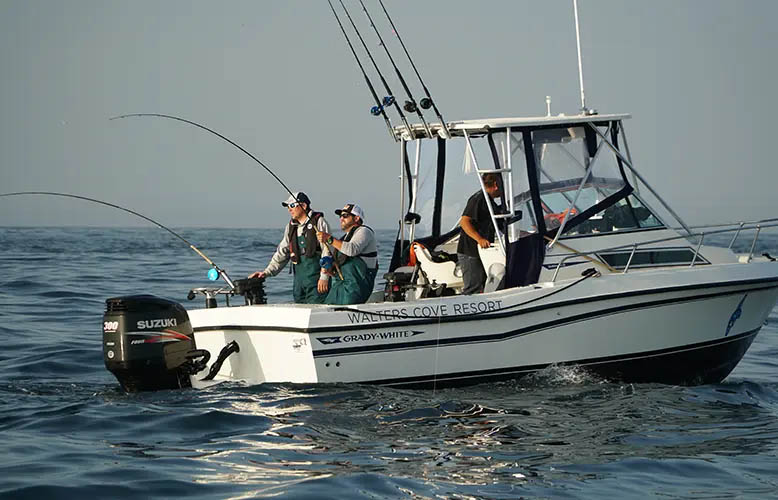 Salmon Fishing
Walters Cove Resort gives saltwater fishing enthusiasts first class access to Kyuquot Sound. The rugged west coast of Vancouver Island will fill guests' days with fishing, adventure, and cultural experiences.
Salmon fishing in Kyuquot is a unique way to connect with nature, allowing guests to experience bringing home their own wild Pacific salmon, caught in one of British Columbia's most breathtaking settings.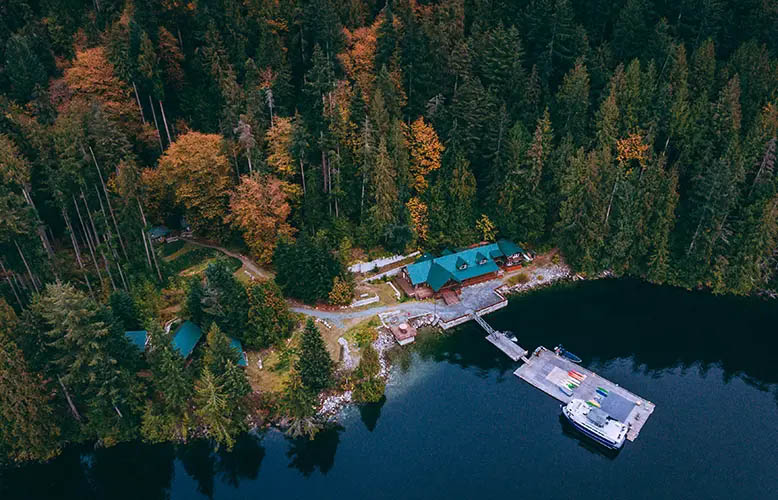 Located on the remote shores of Homfray Channel, Klahoose Wilderness Resort harnesses the power of water to generate its own power, installing a Pelton wheel (hydro-wheel) on the property. This allows the resort to triple their energy generation and enable them to store energy (otherwise lost) during peak travel seasons. The micro-hydroelectric project eliminated diesel fuel generators at the off-grid resort, removing up to 38 tonnes of carbon emissions annually and helps to create a low carbon future for the resort.
Klahoose offers three or four night, all-inclusive stays which provide all meals, accommodation in the Lodge rooms or private cabins. These inclusive stays offer wildlife and cultural tours, as well as transportation.