Galiano Island's Bodega Ridge resort is pleased to announce that its on-site restaurant Lola is ready to move to its full summer schedule offering weekend dinner service in a spectacular setting overlooking Trincomali Channel and the Gulf Islands.
Lola—"grandmother" in Tagalog—blends locally caught Penelakut seafood and produce from the island with the southeast Asian flavours of Chef Elmark Andres' Filipino upbringing. With an emphasis on family style and sharing plates and a focus on open flame grilling, Lola's cuisine surprises with bright flavours, expert technique, and inspiring combinations.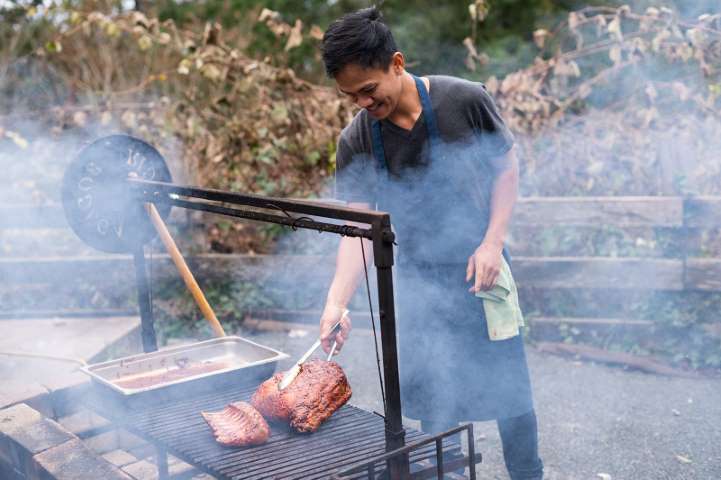 It's a long and rare journey from Ilocos Norte, on the far northern tip of the Philippines, to a kitchen at the northern end of Galiano Island, but Chef Elmark's culinary path began as so many do: in his grandmother's kitchen. It was from her he learned how to identify and purchase the best seafood and produce from local suppliers and how to experiment with spices, flavours, and recipes. Her influence can be found in every dish which comes out of Chef Elmark's kitchen.
Moving to Canada at 17 to pursue his culinary ambitions, Elmark started humbly with 9 months on the line at Wendy's. An opportunity at Vancouver's Dirty Apron saw him progress from dishwasher to sous chef and head catering chef in just two years, before a move to Bao Bei where he continued to refine his technique and palate in their award-winning kitchen.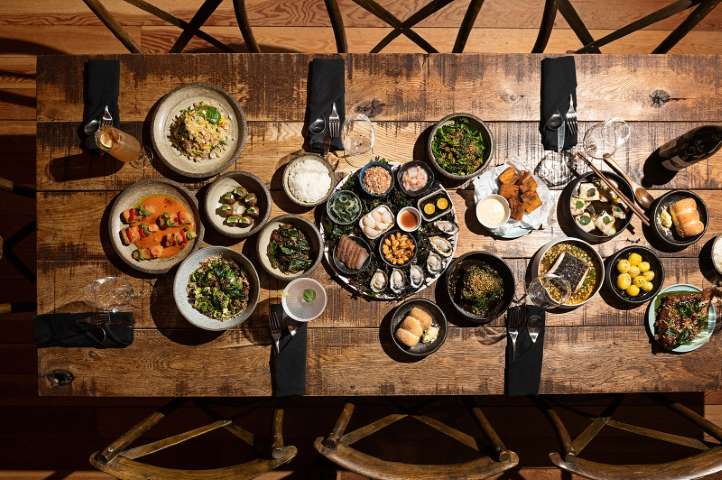 In 2018, having fallen in love with Galiano Island during a previous trip, he moved to Bodega Ridge and took over the resort's food program. Working with proprietor Jesse Keefer, Chef Elmark developed culinary and catering programs to dazzle corporate retreats, wedding parties, and overnight visitors to the Island.
Lola's new menu will delight food lovers with comforting favourites like Tito's Fried Chicken and a Hot & Sour Spot Prawn Soup offered alongside enticing options like Charcoal Grilled Lingcod, Banana Blossom Salad with BBQ tuna and papaya, and adobo braised Pork Belly.
"Elmark almost immediately became part of the family upon joining the Bodega team," said Jesse Keefer. "He's brought in a wonderful youthful energy, creativity and a joie de vivre that is reflected in his beautiful food. He's managed to incorporate local ingredients while maintaining the big, unique flavours that are sometimes unfamiliar but always amazing."