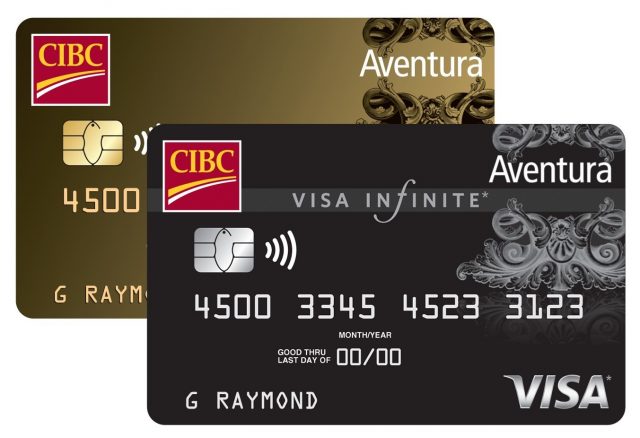 Almost half of all Canadians (49%) are planning to travel for vacation in the next 12 months but many find parts of the experience stressful or are left wanting more, according to a new survey conducted by CIBC.
For travellers and vacationers, the journey starts well before boarding a plane and with the upcoming stress of travelling during the holiday season, CIBC Aventura wanted to discover trends amongst Canadian travellers to help enable them to travel smarter and more efficient. Nearly all respondents (93%) said they would love to get through security and customs more quickly. And most (74%) would like to have access to airport lounges but (54%) think that is unattainable.
Most importantly, there's nothing more stressful than accidentally damaging or losing your mobile phone while travelling, as over 46 per cent of Canadians have admitted to in their most recent phone incident.
Less time in lineups, airport lounge access and enhanced insurance coverage are now available at no extra cost as CIBC Aventura's new card benefits go live, responding to the needs of Canadians who love to travel. New benefits available now include:
Airport lounge access: with a Priority Pass membership, get access to 1,200+ airport lounges across the globe and kick back with 4 complimentary lounge entries per year
Less time in lineups – more time travelling: receive a rebate on your NEXUS* application fee and you could enjoy smoother crossings at the US-Canada border
New mobile device insurance and more: travel with even greater coverage including mobile device insurance (coverage up to $1,000 for lost, stolen or accidentally damaged devices – at home or way – a first for major banks!); hotel burglary insurance and improved trip cancellation insurance
These enhancements offer Canadians an opportunity to experience travelling in a smart new way without any room for turbulence.
CIBC Aventura poll highlights:
When it comes to Canadians' travel plans, one-in four spend more than $5,000 on their vacation, and ideally they like to be relaxing on a beach (29 per cent), visiting historical or cultural spots (26 per cent) or participating in eco-adventures (12 per cent)
When citing their dream vacation destination

Southern Europe – France, Italy, Spain, Germany, Greece, etc. (37 per cent)
Australasia – Australia, New Zealand, Polynesia, etc. (23 per cent)
Caribbean – Antigua, Bahamas, St. Lucia, Barbados, etc. (22 per cent)
Canada (17 per cent)
25 per cent of adults aged 18-34 said their ideal vacation would involve nature travel/eco-adventure and backpacking/exploring
If their flight is delayed by 4 plus hours, most Canadians (73 per cent) would kill time at the airport by finding a quiet spot or grabbing a bite
Nearly all respondents (93 per cent) said they would love to get through security and customs more And most (74 per cent) would like to have access to airport lounges but (54 per cent) think that is unattainable
46 per cent of Canadians admitting losing or accidently damaging their mobile phone In their most recent phone incident where their mobile phone/device was damaged

50 per cent admit to dropping it
21 per cent admit to getting it wet
74 per cent think all credit card coverage should extend to mobile phones
Disclaimer
On October 3, 2018 an online survey of 1525 randomly selected Canadian adults who are Maru Voice Canada panelists was executed by Maru/Blue. For comparison purposes, a probability sample of this size has an estimated margin of error (which measures sampling variability) of +/- 2.5%, 19 times out of 20. The results have been weighted by education, age, gender and region (and in Quebec, language) to match the population, according to Census data. This is to ensure the sample is representative of the entire adult population of Canada. Discrepancies in or between totals are due to rounding.
*For details on CIBC Aventura and corresponding card benefits visit rewards.cibcrewards.com