While COVID-19 has undoubtedly upended Canadians' 2021 travel plans, it hasn't dampened anyone's enthusiasm for travel. In fact, a recent survey by Travelzoo® (NASDAQ: TZOO), a global Internet media company that publishes exclusive offers and experiences for members, found that 81% of its members have gained a greater appreciation and lust for travel since the pandemic began.
To help provide a little inspiration for those travel dreams, Travelzoo today released its Best Bets 2021 list: six incredible destinations that offer unbeatable value for Canadian travellers. Of course, recognizing the unique nature of travel in 2021, Travelzoo's deal experts have put a unique twist on this year's list, which is dubbed "The Dreamer's Edition"—these destinations are perfect for long-term trip planning, and all offer great deals with highly flexible cancellation policies.  
Travelzoo's members confirmed there is power in planning: 89% and 97% of people respectively said that planning or anticipating a trip can be just as enjoyable as going on a trip, and planning a trip gives them something to look forward to.
"At Travelzoo, we understand that many people are not travelling right now, but we truly believe that hasn't stopped them from dreaming about – or even planning – their next trip," said Susan Catto, Travelzoo's Resident Travel Correspondent. "We want to inspire Canadians to embrace their wanderlust, plan their next trip and take advantage of incredible deals now, for travel at a later date – whenever they're ready." For peace of mind, Travelzoo only publishes flexible deals that are either fully refundable or have no change fees, allowing members to pick their travel dates later, or get a full refund should they choose not to travel.
Whether you're using this time to plan for an exotic trip-of-a-lifetime or considering a quick getaway close to home, these six deal destinations should be on every savvy traveller's radar: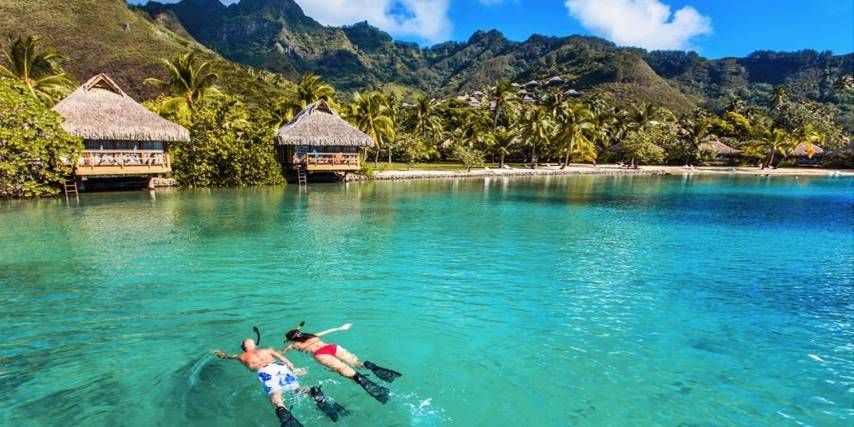 The Islands of Tahiti
Tahiti is a once-in-a-lifetime luxury getaway offering 118 islands across the South Pacific that are a paradise of wild dolphins, bone-white beaches, lush coconut groves and azure bays. Although it's known for being ultra-exclusive and a favourite celebrity destination, like all tourism-centric areas, it's seen demand slide during the current crisis. Now, even the most luxe, high-end resorts are on sale – meaning you can grab a deal for 2021 that you never would have been able to find before. There are over 250 guesthouses around the islands, mostly family-run, that feel like warm inns or B&Bs that range from $150-$175 per night and include some meals. Getting there is also more affordable than usual as Travelzoo experts have seen fares that are $330 less than typical prices.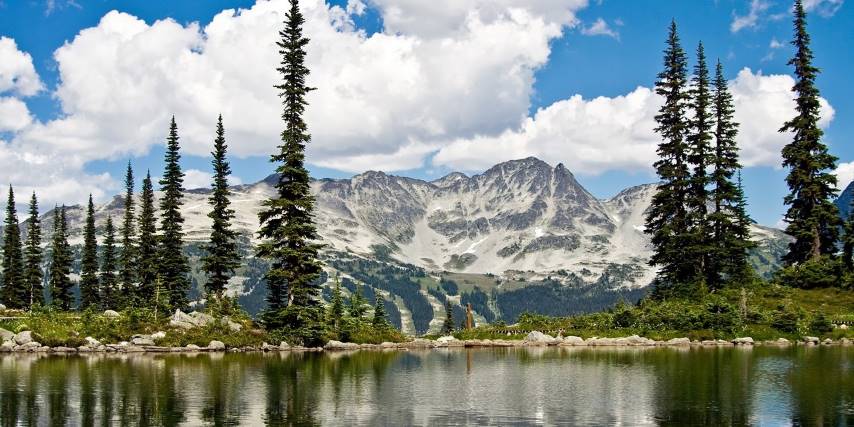 Whistler
However different travel may be in 2021, Whistler is still a top spot for an amazing adventure without having to cross the border. This hotspot is a treat any time of year, but this winter, it's truly become a playground for Canadians who may have spent too much time indoors over the last few months. Offering something for everyone, ski-and-stay deals combine lift tickets with hotels for the best value. Plus, even if you don't plan on hitting the slopes, Travelzoo's extended-stay deal at Summit Lodge Hotel features modern rooms with fireplaces, pull-out sofas and balconies, providing the chance to relax comfortably and get cozy. Located less than 2.5 hours from Vancouver International Airport along the amazingly scenic Sea to Sky Highway, Whistler is an easily accessible option. Air Canada and WestJet offer non-stop routes to Vancouver from major Canadian gateways.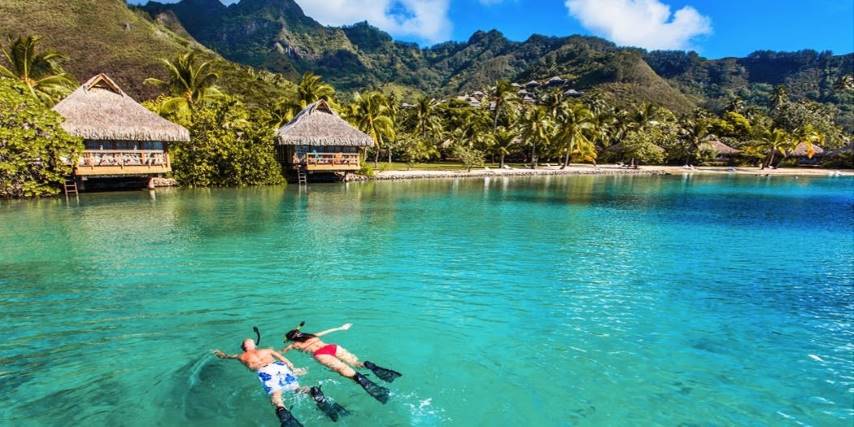 Thailand
With over 1,400 islands, 40,000 Buddhist temples, buzzing urban centres and hot, sunny beaches, Thailand is utterly unlike Canada (or like anywhere else on earth) and is the perfect place to dream about for 2021. The country offers terrific value for Canadians, offering small, inexpensive boutique hotels abound, and it's easy to find terrific places to stay for less than $100 per night. Snowbirds or digital nomads might even consider Thailand as an affordable long-stay locale; the country has introduced the Special Tourist Visa, good for vacations of up to 90 days. There are round-trip flights to Bangkok priced as low as $886 from Vancouver (on Cathay Pacific), and the country is serviced by multiple airlines including Air Canada, KLM, Air France, Thai Airways and Etihad Airlines.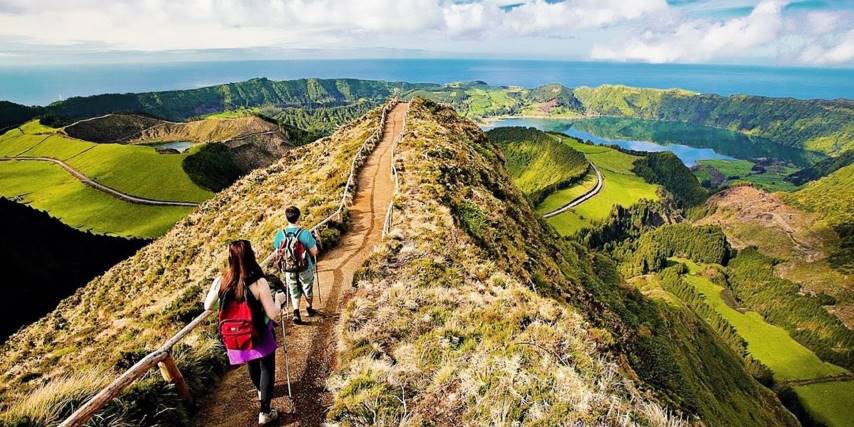 The Azores
This autonomous region of Portugal is only a five-hour flight from Toronto but offers European cuisine and culture alongside a wild, lush landscape and coastline that rivals Hawaii, Ireland or Iceland in its rugged beauty. On islands like Sao Miguel, Santa Maria and Terceira, visitors will have the chance to discover a dormant volcano, go whale-watching and indulge in thermal baths. The Azores is also a paradise for hikers and birdwatchers, with stunning trails replete with natural waterfalls, thermal pools and wilderness. Fly there and back on Azores Airlines or TAP Portugal, with roundtrip fares less than most European travel ($600-$700 roundtrip from Toronto).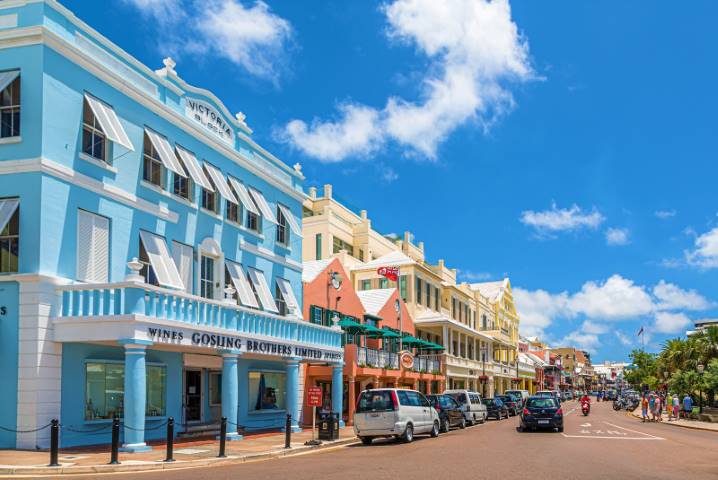 Bermuda
In Bermuda, you are never more than 10 minutes away from a beach and the island stays lush year-round, making it a perfect anytime tropical destination. Be sure to pack your snorkelling gear and give credit to the Bermuda Triangle for the 170-odd shipwrecks surrounding the island, including many you can tour or access just by swimming from shore. Bermuda is also famous for its golf courses, elegant afternoon teas and crystal caves. The country is less than a three-hour flight from Toronto (Air Canada flies direct every week), and the 21-square-mile island has seen fewer than 200 COVID cases since March.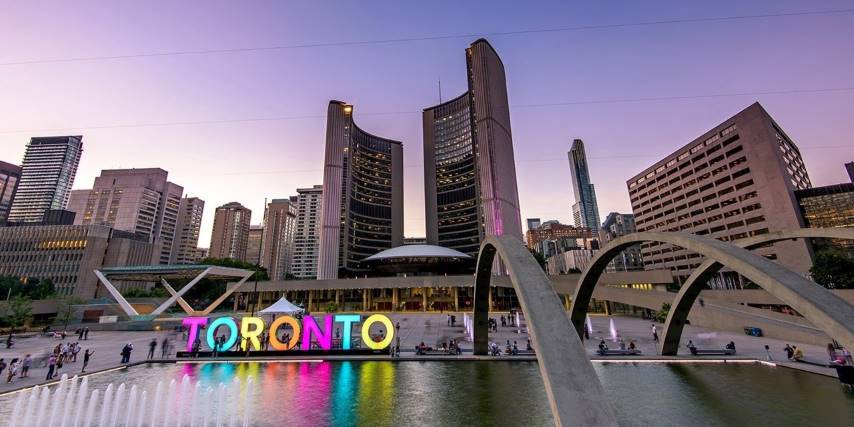 Toronto
Experience a world-class metropolis without having to leave the country. Toronto has traditionally been a cultural hub with a thriving theatre and art scene, world-renowned restaurants, fantastic shopping and more. The city's spirit and local business has been hit hard by COVID-19, but both are poised to make a comeback. Museums and attractions in Toronto are still open and have been "designed for distance." Local businesses rely on tourism to keep their doors open and have been hit hard by the pandemic so exploring, shopping and staying in Toronto is the best way to support the city. Travelzoo's Deal Experts used to struggle to find Toronto hotel bargains, but now that hotels are experiencing greatly reduced occupancy rates, you can expect to see some amazing rates. Toronto is serviced by WestJet and Air Canada, plus discount airlines Swoop and Flair, and you can find cross-country fares for as low as $200 roundtrip.
For more information on the Travelzoo Best Bets 2021 list, please visit http://www.travelzoo.com/ca/blog/travelzoo-best-bets-2021