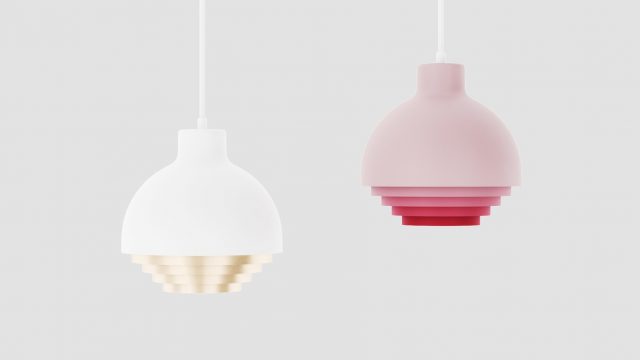 Hayche, has announced a new lighting range to compliment its unique curated collection of furniture designs. The bold yet pared back collection features three core pendant light designs created by award winning designer Alejandro Villarreal, Founder & Creative Director of Hayche, in a variety of striking colourways and finishes.
Founded on the belief that creativity has the power to transform and enhance people's lives, Villareal has created these lights for Hayche to offer interior designers, architects and design & build companies bold, design-led lights at a reasonable price, as well as for domestic private customers.
The layered form of the Scandanavian mid-century design inspired Strata creates a memorable shape as well as a sense of depth to the light. Its three colourways suggest elegance or playfulness suited to whichever environment it is displayed in. The Demi and its Art Deco statement globe with black matt powder-coated metal and soft opal glass is designed on a larger scale, resulting in a greater sense of drama. Totem is a bold and innovative creation with each of its three layers resting simply on each other. An easy-fit shade with no need for hard-wiring, its low price point makes it a strong example of mid-century inspired industrial lighting. With their bold colours, mix of shades and materials, and striking shapes Hayche has created unique statement lighting that integrates perfectly with its current design collection.
All available to pre-order now via the website – www.hayche.com for worldwide delivery with the lights arriving in May 2020.
Strata Pendant Light
Matt powder-coated metal and satin brass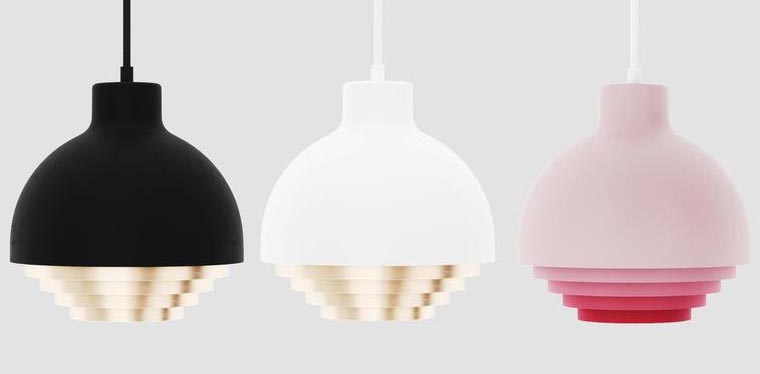 Designed as a future classic
Available in 3 colourways;

White with satin brass – A striking pendant light with a matt white metal dome and contrasting satin brass louvres, creates a soft and refined look
Black with satin brass – A timeless combination of the matt black metal dome and warm satin brass louvres, creates a dramatic and elegant statement
Pink – A unique and colourful pendant light with a gradient effect of colour, perfect for adding a sense of playfulness

Takes inspiration from the clean lines of Scandinavian mid-century design
Layered form creates a memorable shape with a sense of depth
Suited equally to a restaurant or bar environment or domestic setting it can be placed singularly or in a row above a dining table or kitchen island for a dramatic effect
Demi
Black powder-coated metal dome with a matt finish and an opal glass shade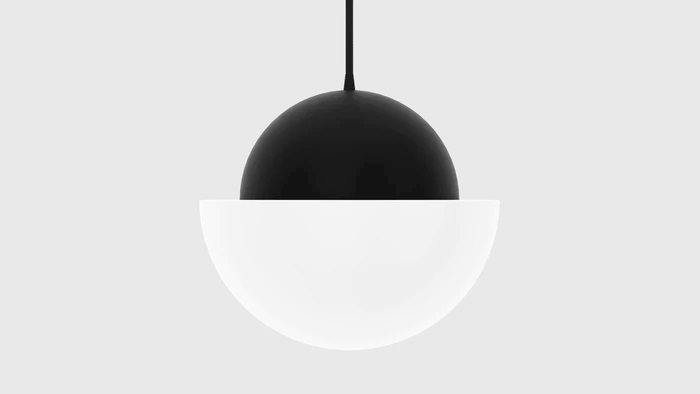 Inspired by the 1920s Art Deco movement
Contrasting a matt black metal dome with soft opal glass
One monochromatic elegant colourway
Designed on a larger scale of 32cm diameter to increase the sense of drama
Combines subtle drama with a minimalist aesthetic
Sophisticated design
Totem
Powder-coated metal with a matt finish and satin brass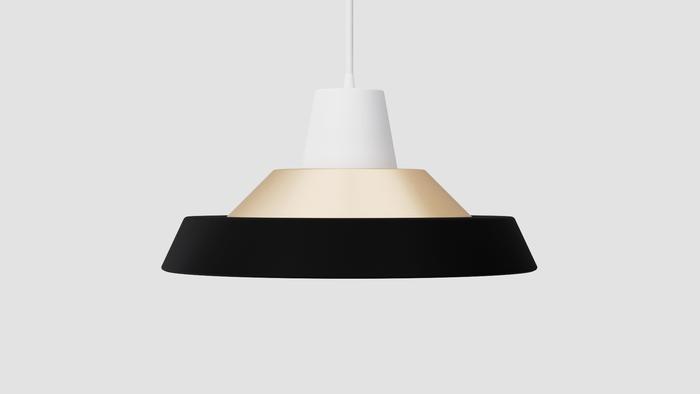 Inspired by mid-century industrial lighting
Typical Hayche mix of materials and colours
One colourway combining and contrasting matt white and matt black powder-coated metal and satin brass
Innovative design with each section simply resting on the other
Easy-fit shade that can be fitted onto an existing light fitting with no need for hard-wiring
Bold and clever design offered at a very reasonable price