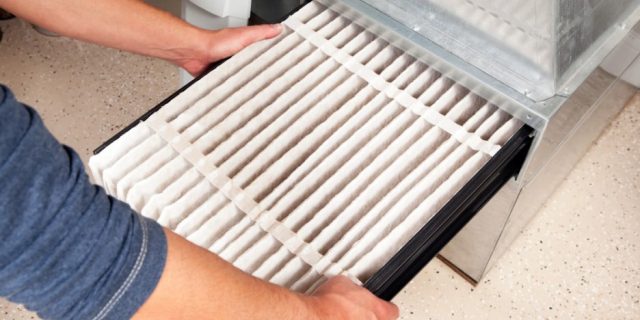 With the temperatures slowly dropping, it's important to know the best ways to get your heating and air conditioning system ready for the shift from summer to fall and winter.
With the cooler weather coming, it's important to maintain your furnace and air conditioner as the ac gets turned off and the furnace turns on.
"Furnace maintenance is key to prolonging the life of your equipment, and keeping it as energy efficient as possible," says Chris Hann, Category Manager at Wolseley Canada. " Something as simple as contacting a local HVAC expert to have your furnace checked before the winter, can save you time and money in the long run."
Wolseley has steps you can take to ensure your home is winter ready:
Winterizing your AC — Check your AC unit before closing it for the winter. An expert can provide both technical and practical solutions to uneven heating or cooling. Checking the ducts, thermostat and fan are ways they can determine the condition of the air conditioner. Before covering the external unit for the season, check your unit for debris and remove any water that may have collected from rain. These can damage the unit when colder temperatures approach due to freezing. General wear and tear from the season can be easily addressed.
Getting your furnace ready — Most people don't have the time or know-how to check their furnace before starting it in the winter. A professional can safely check your furnace and determine the best way to maximize flow and efficiency of heat.
Thermostat Placement — Where the thermostat is placed can make a big difference in the temperature of your home. Windows with bright sunlight can heat up your thermostat, tricking the system into thinking the house is warmer than it should be. Experts can remedy any leaks or loose duct systems- making sure the warm air is going exactly where it should. This helps to make sure you get the proper amount of heat where and when you need it.
Make sure parts are up to date — Modernizing the technology in your home can be vital to the upkeep of your air system. Installing a Smart Thermostat can help the flow of heating or cooling into your home through remote programming settings on your smartphone. With programmable thermostats you can adjust the temperature settings depending on the time of day or day or the week, controlling the temperature when you're away saves energy and costs, and gives you more control of the temperature in your home, rather than being at the mercy of a non-programmable thermostat and its cycle.