Redesigned for the coming grill season, the Napoleon Rogue Series is bringing a high-quality grill to a broader audience.
Bigger and bolder, the Rogue is a signature element of your backyard, not only a place where great meals will be cooked to perfection, but where family and friends can gather to share stories and build memories. It offers the performance expected from a Napoleon grill at an affordable price point.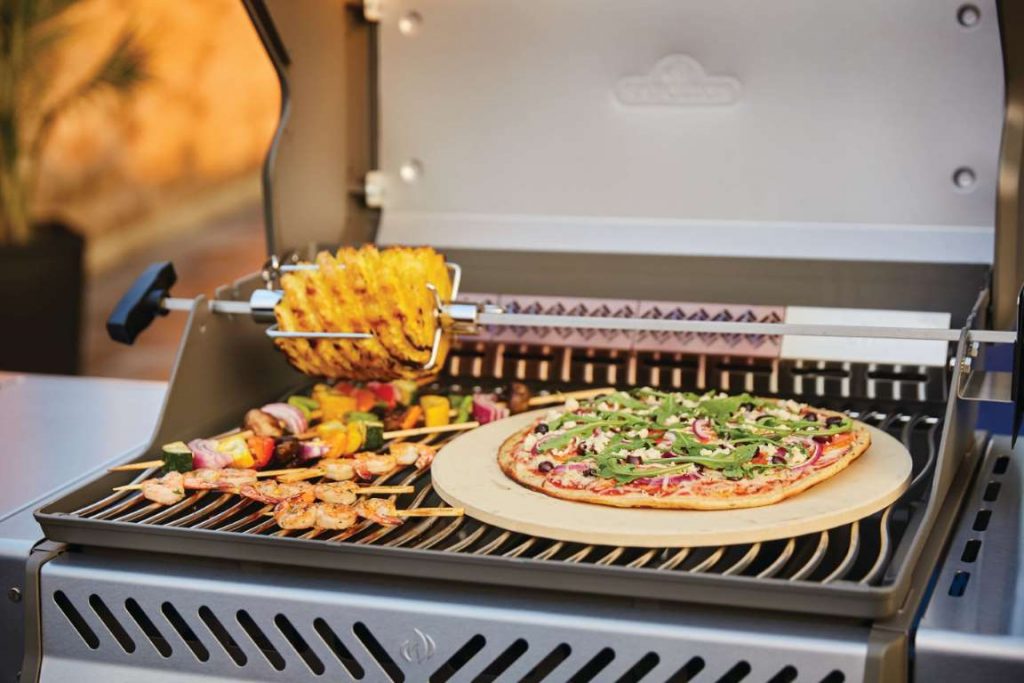 "The Rogue has always been a great introduction to a Napoleon grill, but now it is even better," says Stephen Schroeter, co-Chief Executive Officer of Napoleon. "The new Rogue series offers a huge variety of sizes, cooking options, finishes, accessories and even bling."
Designed in Canada with durable stainless steel — made to endure the extremes of Canadian seasons — the Napoleon Rogue has the iconic porcelain-coated cast iron WAVE cooking grids for distinctive sear marks and is available with an infrared side burner for searing your favourite cuts of meat. Each Rogue fires up instantly with the JETFIRETM ignition system.
The natural gas and propane Napoleon Rogue is a showpiece in your yard that will last. It is available in four-burner and five-burner models, with or without a SIZZLE ZONE infrared side burner that can reach 1,800°F to achieve steak-house results.
The Rogue is available in three models:
Rogue SE — The top of the line Rogue, it brings restaurant-quality cooking to your backyard. With three, four or five burners plus a Sizzle-Zone infrared side burner and infrared rear burner for high-heat searing and slow roasting rotisserie, the Rogue SE has everything you need to cook and entertain. It is flavour meeting convenience. The Rogue SE is available in stainless steel and black.
Rogue XT — Bigger than ever, you can feed a crowd on the 980-square-inches of cooking space on the five-burner Rogue XT (also available in two-, three- and four-burner models). The higher lid retains more heat and allows bigger cuts of meat to be cooked to perfection. It is also available with the Sizzle-Zone side burner to caramelize a crust on your meats and lock in the juicy flavour. Choose from stainless steel or black.
Rogue Series — The entry level Rogue, it is available in two-, three- or four-burner models, with standard Napoleon features like precise temperature control, WAVE cooking girds and battery-free JETFIRE ignition.  
Every Rogue has a virtually indestructible firebox, along with a 15-year warranty on most major components.
"Barbecue your way and use this grill to sear, smoke, sizzle, bake, grill, roast and enjoy authentic charcoal grilling," says Schroeter. "Go Rogue to grill different and grill bigger."