More than 3 million Canadians were working from home temporarily in response to the COVID-19 pandemic, as of February 2021.[1] That is 32% of Canadian employees aged 15 to 69 compared with 4% in 2016. Add on to that the increases of virtual, distributed and home schooling across the country and that can make for a full house.
The classic home office is no longer needed for quick paperwork and annual taxes, people are working from home (WFH) regularly forcing changes in our living environment and home structure – we need new WFH solutions.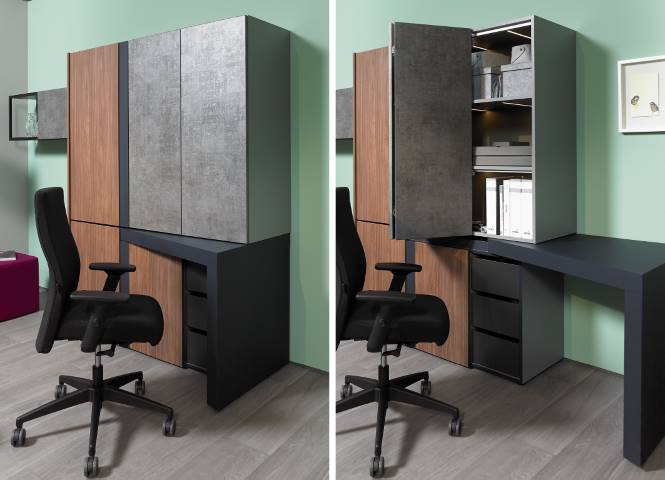 Furniture must be mobile and more flexible to create adaptable work environments that can respond to the constantly changing demands of a household. From the individual needs to concentrate while home-schooling to one-to-one videoconference opportunities and even workshop areas – the "New Work" environment must reflect both today and tomorrow's WFH environments.
In a recent series of webinars Hettich Canada demonstrated a host of practical solutions for designing interiors, furniture and function zones in a way that leaves no margin of doubt and provides the key to a perfect work-life-balance.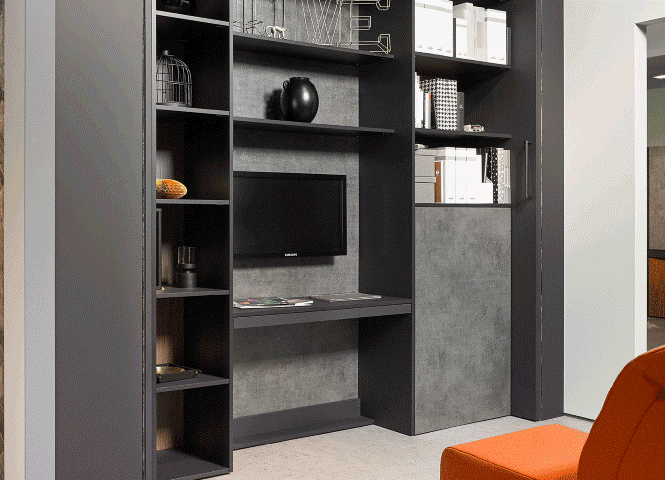 One example is a complete room system with sliding and hinged elements with movable wall elements to create space precisely where it is needed, like to hide an office chair when not in use.
Another is a small, mobile caddy that creatively houses a plug-in system to create a personal workstation that can be relocated wherever it is needed.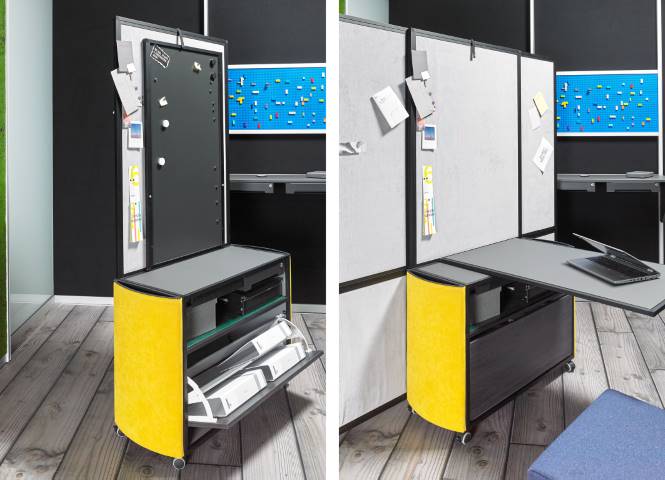 The "New Work" home office must have furniture that adapts to the living space, and not the other way around.
---
[1] Labour Force Survey, February 2021.